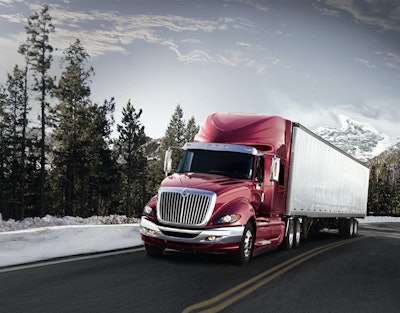 Navistar International announced Sept. 2 a third quarter net loss of $2 million — positive news for a company that's seen losses of hundreds of millions of dollars in recent quarters.
The company also saw quarterly quarterly income of $21 million — the first positive quarterly since 2011 and up nearly a quarter-billion from last year's third quarter loss of $211 million.
The company's net loss in 2013's third quarter was $247 million.
"Our third quarter results reflect a number of positive trends including increased production, improvements in warranty charges, cost reductions that further lowered our breakeven point and our continued efforts to manage cash," says Troy A. Clarke, Navistar president and chief executive officer. "While we have work ahead of us to grow the business, improve our market share and further reduce our cost of doing business, we do take some satisfaction in achieving positive income from continuing operations before taxes — an important financial milestone we've not realized in our quarterly performance since 2011."
Third quarter 2014 EBITDA was $142 million versus an EBITDA loss of $74 million in the same period one year ago. This year's third quarter included a $29 million benefit in pre-existing warranty adjustments, partially offset by $20 million in restructuring and impairment charges. As a result, adjusted third quarter 2014 EBITDA was $133 million, which exceeded the company's third quarter guidance of between $75 million and $125 million, excluding pre-existing warranty and one-time items.
Navistar's warranty spend, a longtime drain on the company's balance sheet, improved in the third quarter, down 22 percent year-over-year.