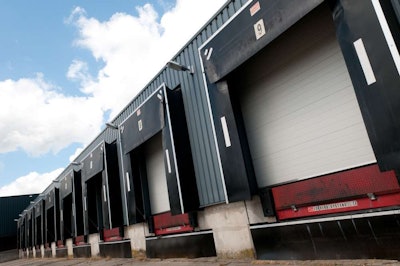 An Alabama-based freight broker has been charged with with two counts of bribery and two counts of fraud after investigators say he bribed two National Guard officials to steer military transport contracts to two carriers he represented.
The freight contracts were worth $441,698, the Department of Justice says. Broker Daniel Boyd, 60, of Vance, Ala., has entered into a plea agreement with prosecutors.
The DOJ says Boyd entered into an agreement with Guard officials Timothy Wooten and an unnamed traffic management specialist listed in court documents as K.T.
Their duties included procuring fund for and arranging the transport of personnel and equipment. They managed transportation within their states.
Boyd in his plea agreement admits that he agreed to in January 2011 hire K.T. when he left the Guard at the end of February 2011. K.T. then used his position to give transportation contracts to Boyd's carrier Crimson Express.
Boyd says he paid K.T. about 50 percent of his commission from the deal.
Boyd made a bribery deal with Wooten a few months prior, in October 2011. Boyd says he agreed to pay Wooten about 25 percent of the commissions he received if Wooten awarded contracts to U.S. Transport.
Boyd received more than $150,000 in commission from the two deals, and he paid K.T. more than $20,000 and Wooten nearly $30,000.