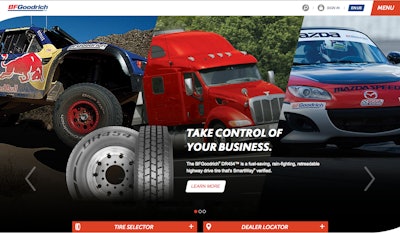 BFGoodrich Truck Tires has redesigned its website based on customer input. The site is more interactive and user-friendly, BFG says, and includes enhanced tire selector and dealer locator.
Content is formatted for mobile devices, too, BFG says.
Upgrades include a new tire selector that has been redesigned to offer more information and a search feature to help buyers find the right tire.
Tires can also be viewed in a side-by-side comparison, along with other features.