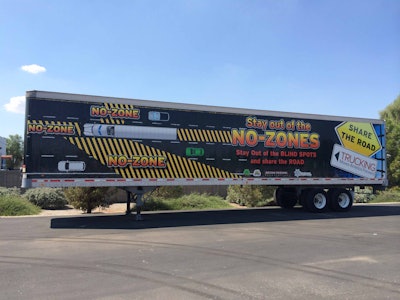 The Arizona Transportation Education Foundation says it has received a $24,000 grant from its states Governor's Office of Highway Safety to allow it to wrap a trailer with educational materials teaching motorists about safely sharing the road with trucks.
The wrap will have the ATEF's "Stay Out of the No-Zone" message, and the trailer will be used at events around the state.
ATEF will also produce handouts titled "Top 10 tips for sharing the road with trucks." It will offer a visual guide for readers, ATEF says, on how to operate smaller vehicles around trucks.