This week we're resuming Overdrive's series that takes a look back at some recent product introductions for specific categories and specs. After all, since most of you are busy enough trying to manage your own business, it's likely you occasionally might have missed a few gear rollouts. Today we're hitting rewind on some new tires to help keep you rolling down the road.
Goodyear's fuel-efficient Fuel Max LHD G505D long-haul drive tire features the company's proprietary Fuel Max Technology that incorporates fuel-efficient compounds, tire constructions and tread designs to help lower rolling resistance. The tire also features a highly siped center rib and lateral grooves to help enhance all-season traction; Goodyear's Tredlock Technology, which contains interlocking microgrooves and a wide tread to help stabilize the tread for longer life and enhanced toughness; a steel-belt casing package for added toughness, endurance and retreadability; and penetration protectors to help resist stone drilling, which also enhances casing retreadability.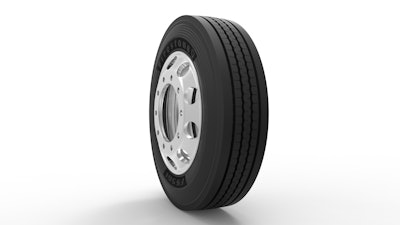 Bridgestone's Firestone FS561 is an on-highway all-position radial tire designed to reduce susceptibility to stone retention and drilling and is recommended for steering applications in regional and pickup-and-delivery use. A rugged casing with sidewall protector ribs is engineered to resist cuts, snags and abrasions from curbing and impacts, while the sidewall design helps reduce tire weight to improve fuel economy. The FS561 now is available in sizes 295/75R22.5 and 11R22.5, with more sizes available later this year.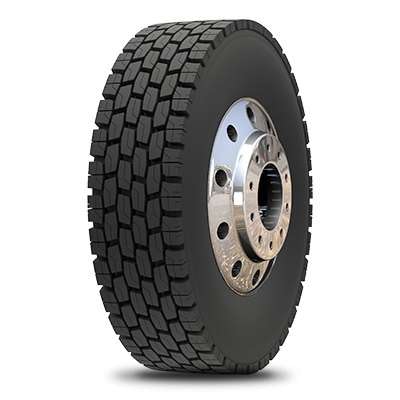 CMA recently launched its Duraturn brand of commercial tires. The TBR line comes in all applications with more than 85 SKUs available, including models for steer, drive, trailer and mixed service tires, with several verified by the U.S. Environmental Protection Agency's Smartway program for low rolling resistance applications.

Toyo's latest tires for medium-duty applications include the SmartWay-verified M177 regional and long-haul steer tire, the M170 regional steer tire and the M920 drive traction tire for regional and long-haul use. All feature the company's proprietary e-balance technology designed for improved tire life, endurance and retreadability, plus reduced rolling resistance and irregular wear.The M177 also is suitable for trailer use and is available in both G and H load ratings in sizes 295/75R22.5, 285/75R24.5, 11R22.5 and 11R24.5. The M170 is available in sizes 11R22.5 and 12R22.5, both with an H load range, and the M920 is available in sizes 245/70R19.5 and 11R22.5.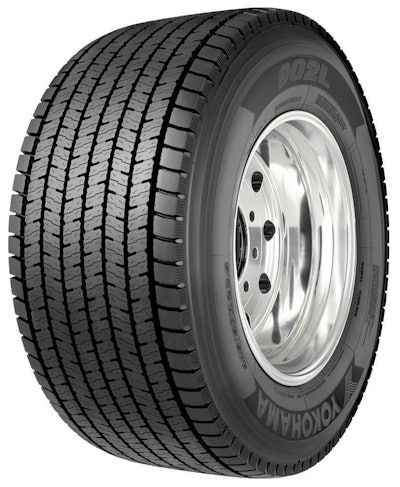 Yokohama's 902L long-haul/regional ultrawide-base drive tire, available in size 445/50R22.5, is designed for added traction and high mileage, with a 27/32-inch tread depth built for extreme driving conditions such as snow and ice. The tire features an advanced rubber compound that helps lower rolling resistance and reduce heat buildup, and seven circumferential grooves engineered to enhance lateral stability and create long wear with an even footprint. The company's 709L on-highway ultrawide-base drive tire, available in size 445/50R22.5, features a 24/32-inch tread depth and seven serpentine grooves that help decrease tread block movement for added stability, lower rolling resistance and increased fuel efficiency; and double Z blocks that help increase rigidity to prevent heel-toe wear for a long- and even-lasting tire life while increasing wet and snow traction.
The Conti TerraPlus HD3 drive tire from Continental Tires the Americas boasts an aggressive high-traction, deep lug tread pattern for Class 4 and 5 working trucks, including heavy-duty pickups, landscaping trucks, utility trucks and other vocational trucks that frequently work in off-road conditions. A product for 19.5-inch sizes, the TerraPlus HD3 has 19/32nds tread depth and a specialized pattern with open shoulder design to increase traction, making it more suited to severe service, off-road environments and more resistant to damage such as stone penetration.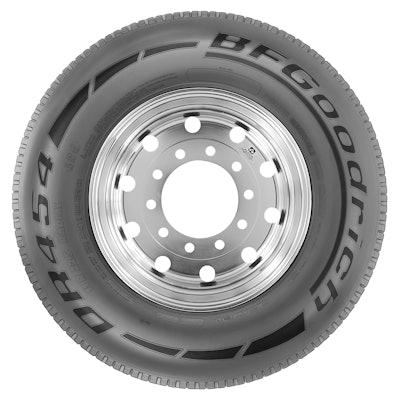 BF Goodrich's DR 454 SmartWay-verified drive axle tire targets owner-operators and fleets of up to 200 trucks. The tire is available in two sizes, 11R22.5 and 275/80R22.5, and is engineered with a rolling resistance of 100.