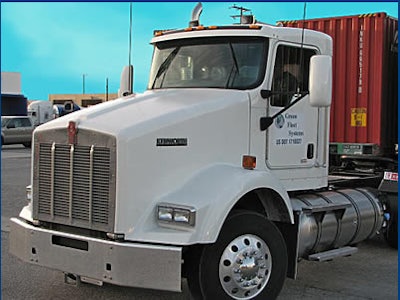 A federal judge has ordered a California carrier to reinstate two owner-operators and cease illegal labor activities.
U.S. District Judge Philip Gutierrez found Green Fleet Systems had violated federal law prohibiting employers from changing an employee's terms and conditions of employment in response to union activity. The Carson-based company had removed the contractors' refueling magnet and fired them after they refused to drop their state wage claims.
The Los Angeles judge issued the Oct. 10 order following a petition from the regional National Labor Relations Board. He granted the board's requests for a preliminary injunction regarding most its complaints against GFS. The Teamsters say GFS has misclassified 35 of its 100 truckers as owner-operators instead of employees.
The drayage, warehousing and trans-loading service company had submitted a 23-page objection to the evidence presented by the NLRB.
Gutierrez also ordered the truckers' terminations be removed from their personnel file. However, he did not agree that GFS must rehire a third trucker who went on strike in 2013. He had failed to warn carrier management that he would not be at work, in violation of company policy.
The judge agreed to the board's stipulation that his order be posted at the facility in English and Spanish. But he denied the NLRB's petition that the board and union be allowed access to verify posting
Gutierrez also refused the Teamsters' demand that the company be required to provide the union the names and home addresses of its truckers.
Additionally, he mandated that the GFS:
*Rescind 2013 work rules limiting assess to the facility
*Keep the posted order free from of obstructions and defacements during board proceedings and
*Provide a sworn affidavit from a company official that tells how GFS complied with the order.
Last June, the NRLB announced it was consolidating four cases against the company and would hear arguments from both sides. Previously, the board had approved an informal agreement between the two, which it vacated because GFS continued to interfere with unionization efforts.