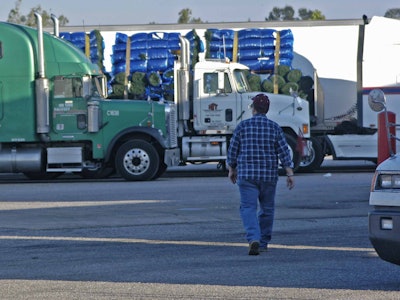 Truckers who are hearing impaired and can communicate English — but don't speak — are not barred from having a CDL, the Federal Motor Carrier Safety Administration said this month.
In an announcement Oct. 1, the agency clarified its English language rule, saying drivers who can sufficiently read and write English can hold a CDL. Federal rules say CDL holders must be able to converse with the public and respond to official inquiries in English.
This National Association of the Deaf requested the clarification after several of its members said states had construed not speaking as failing the English language requirement.
This is the second victory for hearing-impaired drivers since last year, when FMCSA granted 40 drivers exemptions for the first time.