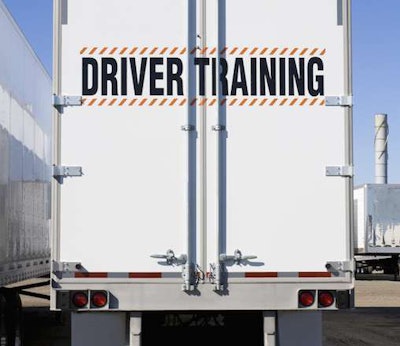 The Federal Motor Carrier Safety Administration announced this week its intentions to survey recently licensed truck operators as part of the data gathering process in producing an entry level driver training rule.
The agency says it seeks to determine what type of entry-level training truck operators received to obtain a CDL and what additional training hazmat haulers received. The agency is looking to survey drivers licensed within the past three years.
FMCSA says it also will survey motorcoach and bus drivers.
Drivers surveyed must also have received an inspection within the past 12 months, which will verify they still drive for a living, the agnecy says in its announcement.
The agency says the survey will take about 15 minutes to complete and will be done online on a secure website. The agency will send invitations to roughly 82,000 CDL holders asking for participation. The survey will be confidential, the agency says.
The research is part of broader research being done for the rulemaking, FMCSA says.
"The goal is to obtain a better understanding of the amount and type of total training they received, and its composition between that received before obtaining the CDL, and that received after obtaining the CDL," according to the agency's Federal Register announcement.
FMCSA will take public comment on the information request for 60 days, starting Friday, Nov. 7. Visit regulations.gov and search "FMCSA-2014-0388" to find the docket to comment.
A driver training rule has been in the works for more than 20 years now, with the agency making several attempts to produce a rule, with all of them being overturned in court.
2012's MAP-21 highway funding law again required the agency to produce a rule.
The Teamsters, along with a few "safety" advocacy groups, filed a lawsuit against FMCSA last month for not having produced an entry level driver training rule. The rule has been "unlawfully withheld," the groups argue, as Congress has more than once since the 1990s mandated the agency produce a rule. Click here to read Overdrive's coverage of the suit.
FMCSA announced in August it was exploring the possibility of producing the rule via a "negotiated rulemaking," meaning industry stakeholders would play a larger part in the rulemaking than with other rules.