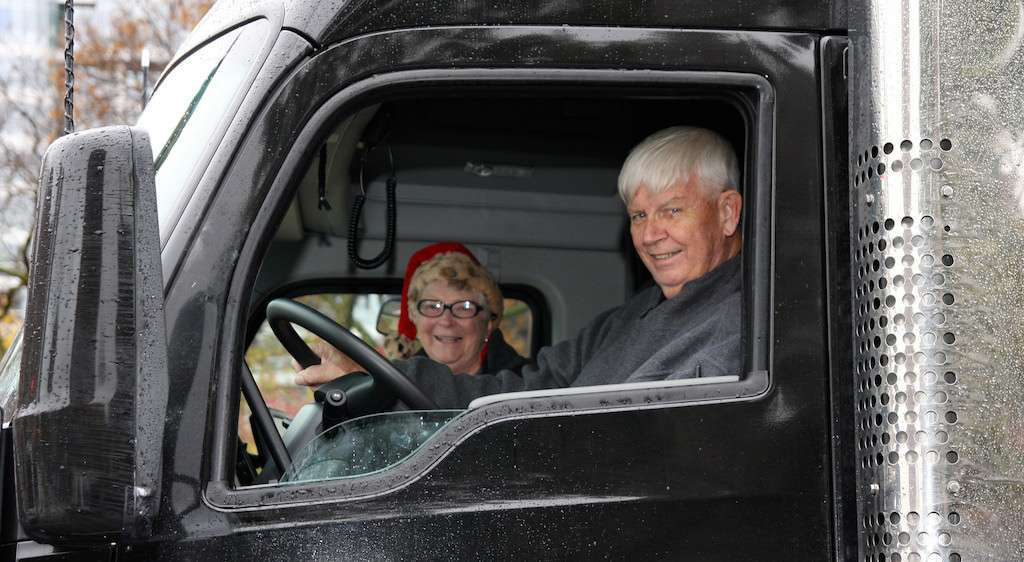 Owner-operator Elwood Higdem has the responsibility of piloting this year's Capitol Christmas tree from its harvesting point in Minnesota across the country to D.C. — a gig he says "has been one of the best experiences of my life."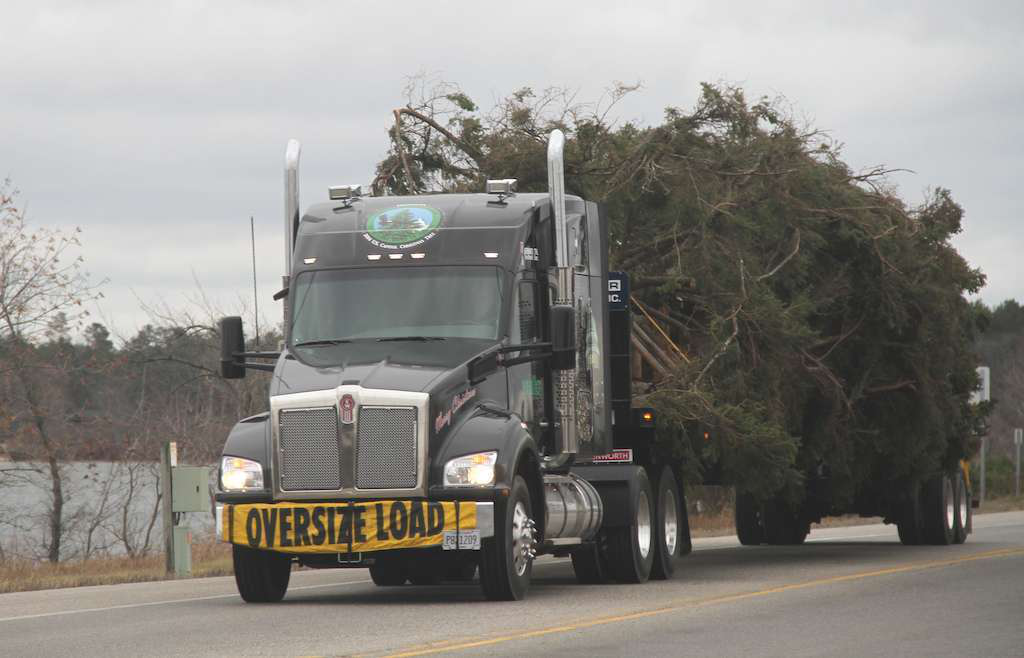 Higdem and Lundgren work for Wille Transport, the carrier contracted this year to haul the tree.
The 75-foot white spruce is being carried by a Kenworth T880 wrapped with special Capitol Christmas tree graphics.
Higdem is a 75-year-old owner-operator who has been driving for Wille since 1991. His wife Joan is accompanying him on the 2,000-mile trip, which includes 30 stops at schools, universities, malls, museums and parks.
"I've never really been in a situation before where I drive for an hour or two and then stand in front of cameras and be interviewed two or three times and asked a bunch of questions about what it's like to haul the nation's Christmas tree," Higdem said. "I kind of like the attention."
Wille Transport company driver Ken Lundgren is pulling alongside Higdem a van loaded with 10,000 hand-made ornaments for the tree. He's also picking up 70 small trees along the route, which will be displayed at federal offices.
Lundgren is driving a Kenworth T680.
Both trucks are powered by the Paccar MX-13 engine.
The tree will be lit Nov. 20 by Speaker of the House John Boehner.