Inverter sales continue to rise as more truck owners choose to provide in-cab electrical loads for AC-powered TVs, microwaves and laptops without running the engine. Not only is it convenient to use a device that converts a battery's 12-volt DC power to AC household power, but it's increasingly necessary as more communities adopt strict no-idle regulations.
Using inverter power and 110-volt AC appliances also is more efficient, says Mary Wauls, digital marketing project specialist for DAS Companies. Cooking and heating are much faster than with 12-volt appliances, Wauls says. DAS PowerDrive inverters are available in eight models offering up to three grounded AC outlets and range from 100 to 2,000 watts. The PowerDrive 300 offers 300 watts of continuous AC power output and 600 watts of available surge power.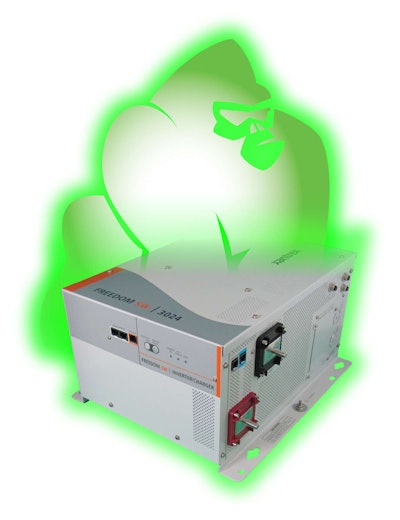 Other benefits of inverters include fuel cost savings and reduced engine wear and tear, says Steve Carlson, OEM sales manager for Xantrex. An inverter also can reduce hours of use for a diesel-fired auxiliary power unit without shore power compatibility, reducing maintenance costs and increasing APU life, Carlson says. Installing an inverter also will enhance a truck's resale value, he says. Xantrex's 24-volt Freedom SW inverter/charger is available in two models and is engineered to offer full output at higher temperatures with efficient power factor-corrected charging.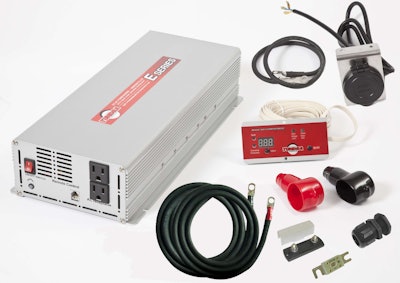 Most driver comfort features work well with inverters feeding power to them in typical truck configurations. Proper power consumption management lowers the risk to the truck's batteries, starter and alternator, says Oliver Lafarge, sales director for inverter provider Tundra International. The Bergstrom Tundra inverter and shore power kit for Nite no-idle systems allows drivers to connect to grid electricity. The kit includes an extension cord and a switching box that automatically detects 110-volt AC power.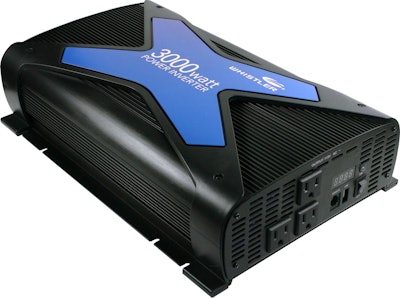 The Whistler Group's Pro-3000W inverter has three AC outlets and one USB port. It offers surge control to start loads at the continuous rating and voltage protection to shut down when input exceeds 15 volts DC or is less than 10 volts.