Since most of you are busy enough trying to manage your own business, it's likely you occasionally might have missed a few announcements for new products that we relay frequently to you at OverdriveOnline.com. This week, Overdrive's "Changing Gear" series takes a look back at some electronics-related products to help you keep your trucks working and looking its best.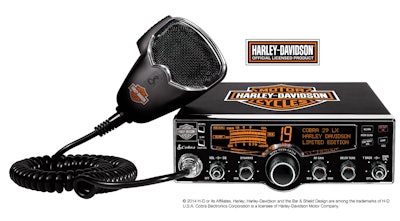 Cobra Electronics' limited-edition 29 LX HD Harley-Davidson CB Radio features the trademarked black and orange Harley-Davidson logo and delivers NOAA weather with all-hazards alerts along with a selectable four-color LCD display. The CB features all-channel scan, a talk-back feature and customizable night and day settings for enhanced readability in both bright and dark lighting conditions.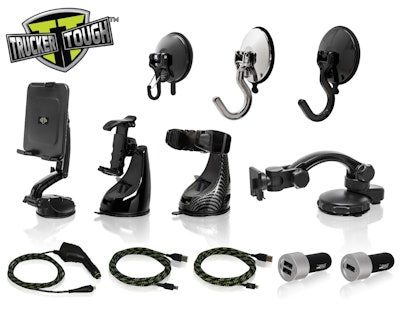 Bracketron's Trucker Tough line of rugged mounts for personal devices includes the JawGrip, Tough Tablet and Tough GPS. The JawGrip for smartphones has a tight spring-action design and a durable suction cup to help minimize road-induced vibration. Maneuverable for portrait or landscape orientation, the JawGrip is universal for devices up to 5 inches diagonally. The Tough Tablet mount is designed to allow full access to all buttons and controls, with a multiposition arm that allows the tablet to rest on top of, or even below, the dashboard. The Tough GPS mount holds GPS units measuring up to 7 inches diagonally and includes adapters.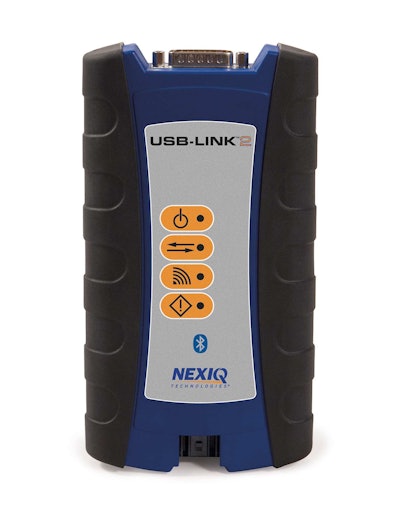 Nexiq's next-generation USB-Link 2 vehicle interface is designed to be five times faster than its predecessor and to support heavier bus loads on simultaneous channels. A Bluetooth module with an enhanced data rate has been added to support wireless vehicle-to-PC communication, while the USB connector now is built with a more robust automotive-grade connector and a latching mechanism for increased reliability.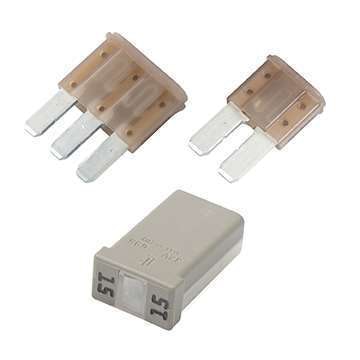 Del City's Micro3 Fuse exhibits a subminiature style and is available in a variety of amperages ranging from 5 to 15 amps. The company's time-delayed MCase Cartridge Fuse, which has female terminals for 2.8-mm male terminals, is engineered to handle inrush currents and is available in several amperages ranging from 15 to 40 amps.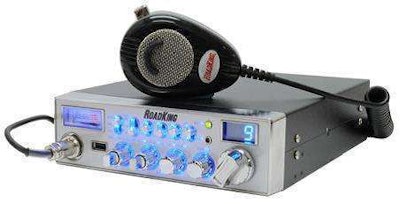 RoadKing's C4 CB system combines the company's 5640 CB Radio and RK-56 Noise Cancelling Microphone with Wilson's T-2000 Series CB Antenna and Coaxial Cable to maximize signal strength, ease of use and crystal-clear sound quality with enhanced impedance match and 50-ohm resistive impedance at the center of the CB band. The radio features a blue backlit display with dimmer control, a front-panel 2.1-amp USB port, SWR calibration, quick setup and user-friendly tuning. RF gain is designed to reduce sensitivity to distant noise and signals that are too weak to reach.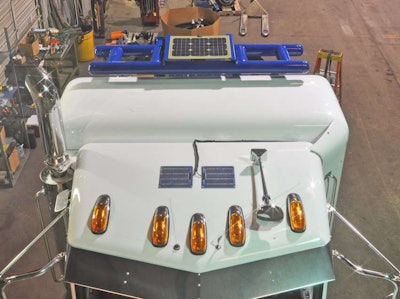 PulseTech's SP-5 compact solar panel for regular and routine battery maintenance is designed to provide 5 watts of clean, renewable energy for trucks that are stored outside and unable to hook up to outlets. The SP-5 is engineered to replace the power loss from electrical accessories that occurs even when the ignition is turned off and has a proprietary design to remove damaging sulfate crystals from the battery plates. The panel is designed to desulfate and maintain all types of generators and vehicles with 12- and 24-volt lead-acid battery systems, including conventional flooded, AGM and VRLA types.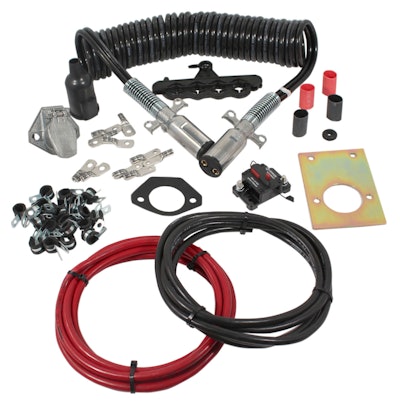 Phillips has compiled a kit for liftgate dual-pole installations or single- to dual-pole conversions from a chassis ground system to a ground return system for supplemental liftgate power requirements. The dual-pole cable has a dedicated positive and ground line directly from the tractor's batteries to help ensure that the charge to the liftgate batteries is continuous and not relying on the intermittent fifth wheel/kingpin ground combination. The kit includes a dual-pole socket, battery cables, shrink tubing and accessories for installation.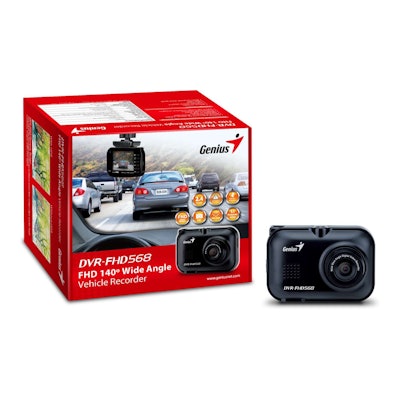 Genius' DVR-FHD568 Full HD vehicle recorder has a 2.4-inch panel that allows drivers to monitor and play video files and a 140-degree wide-angle lens with an F2.4 aperture to facilitate clear, detailed videos in low light and at night. The camera also features HDR (high dynamic range) technology designed for clear, vivid video recording in varied and reflective lighting. The device is designed to loop and record video files seamlessly and continuously and is equipped with a sensor capable of detecting sudden motion changes, such as a collision, to capture critical video evidence. The compact recorder is built for easy installation with a suction cup that can be secured to dashboards or windshields, and it comes with a cigarette vehicle adaptor and a rechargeable lithium polymer battery.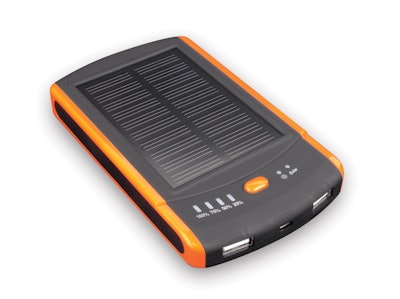 Mizco's Tough Tested Solar Powered Battery Pack for tablets, smartphones, action cameras, games and GPS navigational devices is built to withstand drops and dings. The battery pack is equipped with a windshield charging mount on one side and an anti-slip dashboard charging mount on the other to facilitate easy placement and accessibility. The device charger has a 6,000-mAh capacity that allows users to charge and use up to two devices simultaneously. A charging indicator and a battery indicator helps inform users about the state of charge and how much power the battery pack contains, respectively.
Gamber-Johnson's powered cradle for Panasonic's Toughpad FZ-X1 and FZ-E1 rugged handheld tablet has charging capabilities designed with original Panasonic electronics and features a keyhole-slot mounting pattern designed for easier hands-free business calls. A push-button keyed lock is engineered for easy docking and undocking while keeping the device secure, and all tablet function buttons and ports are accessible while the device is docked. The cradle is designed to accommodate an optional attachable magnetic stripe card reader, integrated barcode reader and two different hand straps available for the tablet.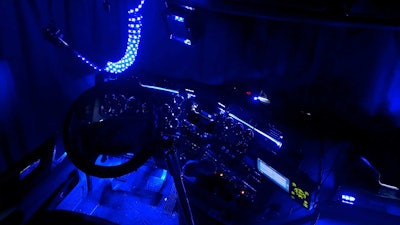 Lumna's CB radio microphone with an LED lighted cord is designed to offer a warm glowing effect to vehicle interiors and is available in an assortment of LED colors, with casings available in chrome and several different colors. The device is engineered to offer high frequency output and has a noise reduction filter and mechanisms to turn the LED lights on and off and adjust the lighting level.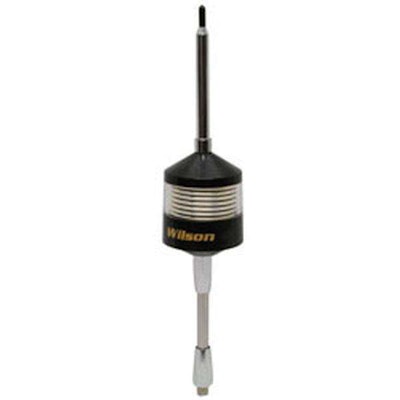 RoadPro's Wilson T2000 Series CB Antenna line now is available with a clear-view feature with a stainless-steel center-loaded coil exposed by a clear exterior shell. The antenna uses silver-plated copper wire to help facilitate added power and easier tuning, a 10-inch shaft and a 49-inch stainless-steel whip rated at 3500 watts with a 3/8-by-24-inch chromed brass ferrule. It also has a low-loss air-wound coil design, a frequency range of 26 to 30MHz and a static-reducing weather cap.
Go Power's Solar Flex GP-FLEX solar-based mobile power and battery regeneration system incorporates thin, flexible, aerodynamic panels and is built for easy installation, requiring no mounting brackets or framework. The system includes Solar Flex panels with high-efficiency monocrystalline cells, a solar controller that helps prevent battery overcharging, a wire harness system, an EX1050 absorbed glass mat deep-cycle battery bank, a Go Power pure sine or modified sine inverter and heavy-duty AC power outlets that can be located throughout the truck body. The system is designed to generate up to 100 amps of DC power per hour and, when combined with an inverter, can produce 1,000 watts of AC power per hour. The panels come in 30-, 100- and 200-watt power kits.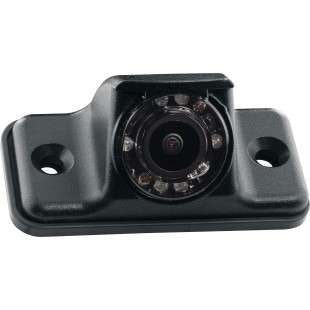 ASA Electronics' VCMS140IB color CMOS IR LED camera is designed to provide optimal blind zone visibility and features a compact one-piece molded construction to help simplify installation on a trailer. The waterproof unit is encased in an impact-resistant aluminum housing for added durability to withstand dust, extreme temperatures and high-pressure water. Eight high-power LEDs help assist with low-light and high-bright situations. This unit also features high performance color optics and a microphone.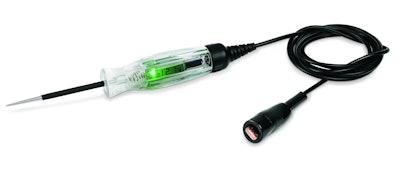 Snap-on's Digital Display Circuit Tester (EECT400) is designed to detect voltage, ground and circuit integrity. An LCD display provides the circuit's voltage value, while a backlit LED indicates red for power or green for ground. A solid copper clip helps provide added electrical signal transfer.