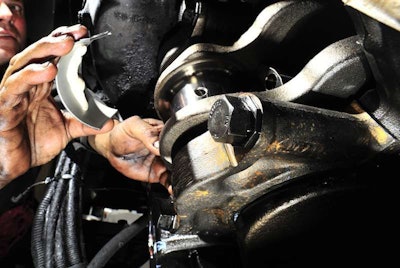 Most owner-operators don't have a maintenance account. But if you set aside some money – say, 10 cents per mile – then you always will have cash to handle unexpected repairs, and it will not be as big of a burden on you and your family.
Working with owner-operators over the past 38 years, I can tell you that the ones who have a maintenance account never feel the pressure of paying for truck repairs.
Here are a few numbers to help you see why you need a maintenance account:
Labor is expensive. Most shops charge more than $100 per hour. While this sounds like a lot of money, consider the shop's costs: mechanics' wages, insurance, retirement, worker's compensation, shop mortgage payments, electric and natural gas bills, property taxes, tools, equipment and the clerical staff. Get the idea?
The average cost to rebuild a driveshaft – including straightening, balancing, new carrier bearing and new universal joints – is about $1,200.
To rebuild a transmission with new bearings, seals, gaskets and other parts that are worn out, expect to fork over about $3,200.
The total labor to reseal a flywheel housing is about $1,800.
These are just a few of many examples, but they drive home the point: Repairs are expensive. Maintain a dedicated account for them and lessen the pain.