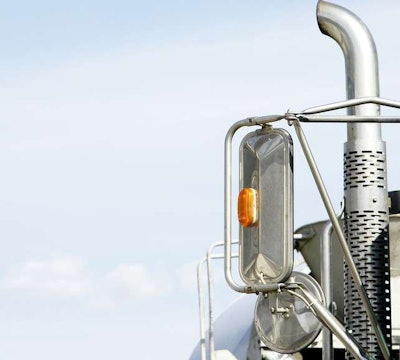 Lifetime exposure to modern diesel exhaust does not induce tumors or precancerous changes, according to the first comprehensive study of the matter.
The Health Effects Institute issued the Jan. 27 report, which also concluded that concentrations of particulate matter and toxic air pollutants from modern diesels are more than 90 percent lower than from traditional older diesel engines.
The U.S. Environmental Protection Agency and the Department of Energy, among other agencies, sponsor the HEI, but do not participate in selection or review of the institute's work.
The HEI's Advanced Collaborative Emissions Study exposed laboratory rats to EPA-compliant 2007 heavy-duty engines for 80-hour weeks for as long as 30 months. Researchers concluded lifetime exposure did not induce tumors or pre-cancerous changes in the lungs and did not increase tumors related to diesel exhaust in any other tissue.
The study was conducted by researchers from New Mexico's Lovelace Respiratory Research Institute, New York's Litron Laboratories, University of Kentucky and University of Texas's medical branch.
Their work was overseen by the HEI ACES Oversight Committee's independent experts, while biological findings were independently reviewed by a separate Pathology Working Group. The investigators' comprehensive description of findings was then subjected to peer review by an expert ACES Review Panel, whose members were not involved in conducting the study.
The non-profit Diesel Technology Forum says more than one-third of all commercial trucks on the road have 2007 engines or newer. In some states, the percentage of new technology diesel engine-equipped trucks exceeds 50 percent.
These newer engines have reduced particulate matter and NOx emissions by 98 percent in comparison to 1988 vehicles, according to DTF, whose members represent clean diesel manufacturers, suppliers and fuel refiners.