Find previous central part in this series on the so-called "Uberization of trucking" via this link.
Access all of the component parts via the page at this link.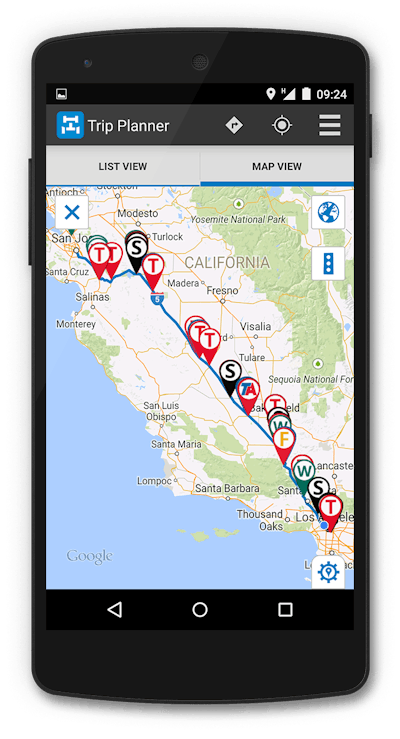 Since its launch the Trucker Path app has made big inroads with drivers as a truck-specific trip-planning mobile application that serves up points of interest in a sophisticated manner. With more than 200,000 active users, says company head Ivan Tsybaev, growing 20 percent monthly of late, "we have many companies looking to partner up" to "get access to that user base."
The company's always had a robust freight marketplace as its ultimate goal, among its services, says Tsybaev. "We did this because initially we had an idea for a marketplace, but you can't get carriers to use it because you don't have shippers. We decided to make an app for carriers first – and now we're connecting other parties like shippers and brokers. Currently we have more than 300 brokers, with 30,000 truckloads a day. It's still invite-only – we don't want too many users because the project is not finished." Around 2,500 registered carriers are part of beta phase of the freight marketplace rollout.
As with other new freight players, Tsybaev, 28, and the Trucker Path team hope to deliver efficiencies that are helpful to both sides of the freight transaction, but significantly Trucker Path's approach is unlike others in that it will be a marketplace, not a brokerage itself. "We don't want to become brokers ourselves," he says, and believes that Trucker Path and mobile technology in general will ultimately deliver greater earnings to truckers with less hassle. That could pay dividends likewise to the next generation.
"America needs to make trucking more appealing for the younger generation," he says.