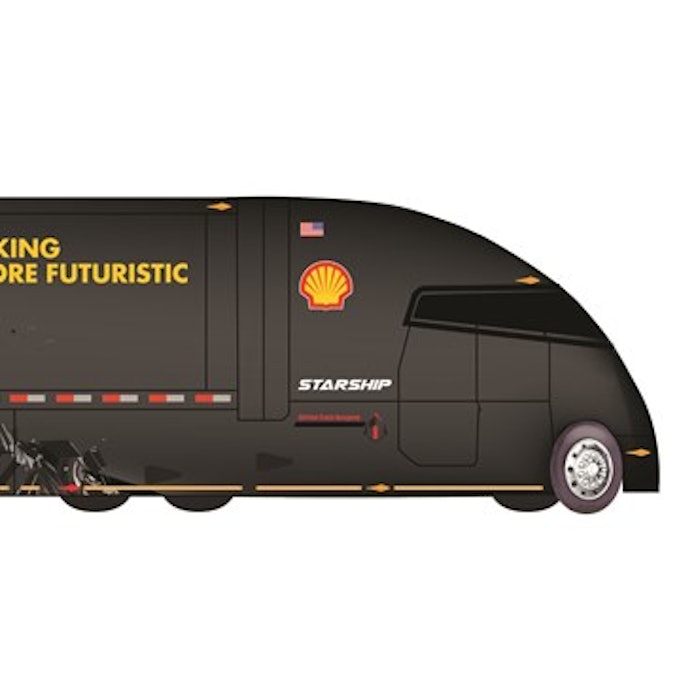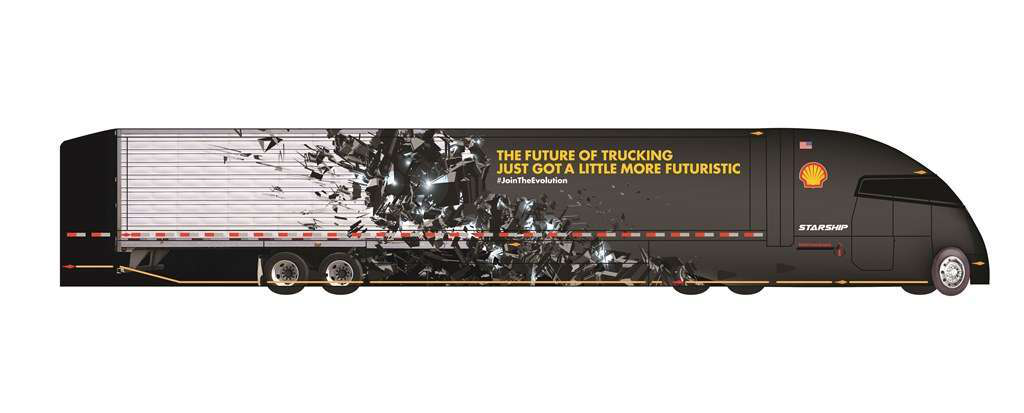 Shell Lubricants announced March 26 it has partnered with AirFlow Truck Company to develop a hyper-fuel-efficient Class 8 truck and trailer concept vehicle. The announcement came at a press briefing at the Mid-America Trucking Show in Louisville, Ky.
The concept truck, which is being dubbed the StarShip, centers on aerodynamics, with the aim being to develop a design that bucks trends in conventional truck design, says AirFlow President Bob Sliwa. The companies plan to complete a cross-country fuel economy test with the truck and trailer in 2017.
Initial designs for the StarShip call for the truck and trailer to be joined as a single, integrated unit, ridding it of the truck and trailer gap — a significant source of aerodynamic drag. It will also be outfitted with a newly designed hood, side skirts, front end and custom interior. Some of the truck's elements will retract under 35 mph, the companies said.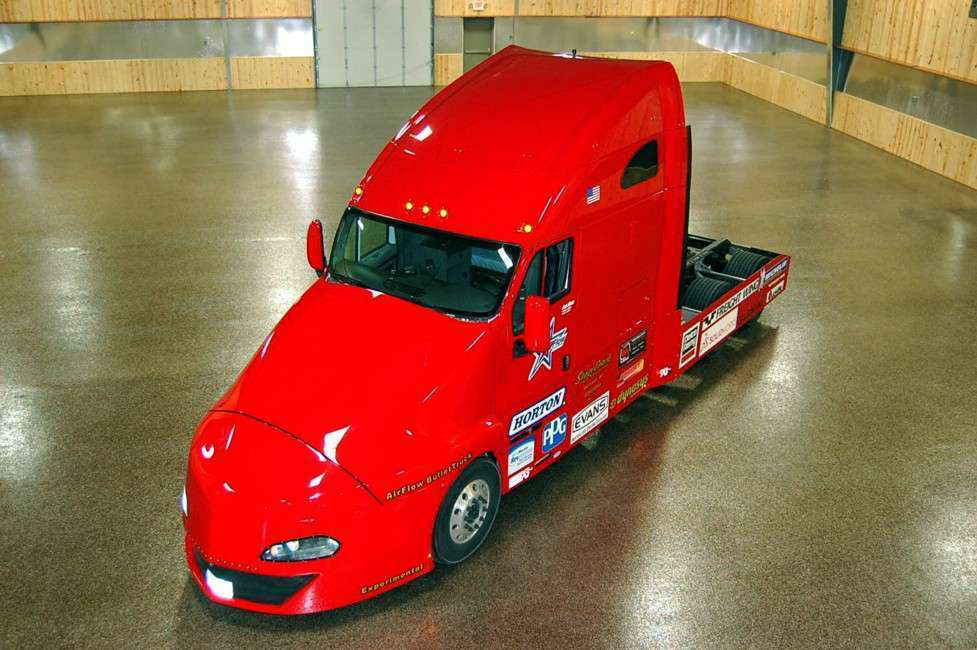 AirFlow and Shell won't be relying on aerodynamics alone to achieve the fuel economy benefits they're after, however. The StarShip will be powered by advanced engine and drivetrain technology, too.
Shell says it will be offering technical consultation on engine and drivetrain components and, of course, the lubricants the StarShip will need.
Sliwa has been morphing trucks to his liking since the 1980s, when as an owner-operator he took his own cabover and reshaped the hood to reduce aero drag.
Sliwa and AirFlow also built the Bullet Truck, unveiled in 2012. Sliwa used a Kenworth T2000 as the base for that project, and on a coast-to-coast test upon its completion, it averaged 13.4 mpg with a 65,000-lb. GVW.