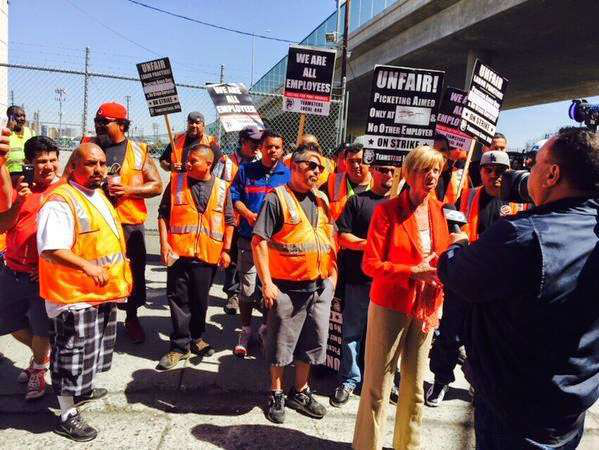 California truckers serving the ports in Los Angeles and Long Beach continue to strike, picketing their drayage company employers and demanding to be reclassified as employees instead of contractors.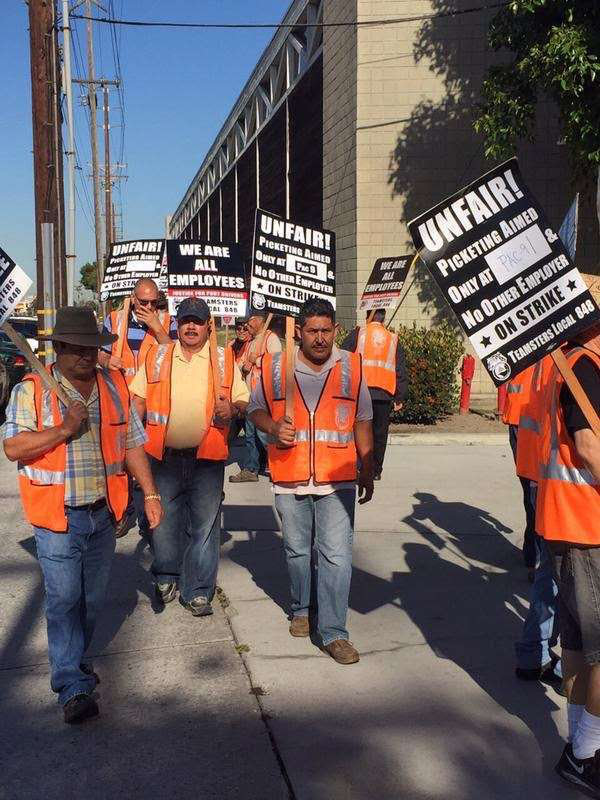 The strikes began Monday, and by Wednesday the Teamsters-led protestors had added picket lines in downtown Los Angeles, at the Union Pacific Los Angeles Transportation Center.
The port truckers are striking against carriers Pacer Cartage, Intermodal Bridge Transport, Pacific 9 Transportation and Harbor Rail Transport.
Protesters say the truckers serving the Los Angeles and Long Beach ports have been misclassified as independent contractors. They should be classified as employees instead, the truckers claim.
The strike also caught air time in Congress Wednesday.
During a hearing held on trucking regulations in the U.S. House, Rep. Janice Hahn (D-Calif.) asked Teamsters representative LaMont Byrd about federal avenues to promote fair treatment of truckers. Many port truckers are misclassified, Hahn said, allowing their employers to deduct expenses from their paychecks.
"I have stood in solidarity with these truck drivers on the picket line, and many of these drivers have told me they are overworked and underpaid," Hahn said. "Recently they have won victories in the courts, but these unfair practices persist."
Byrd said FMCSA's upcoming driver coercion rule, the final version of which is expected to be published in September, could allow FMCSA to begin to tackle issues like misclassification.
Click here to read Overdrive's previous coverage of this week's strike.