It's a commonly known fact that I'm a bathroom queen. I can forgive almost any transgression if a truck stop has nice clean bathrooms and good showers. I've expanded my horizons to nice laundry facilities and am extremely thankful for any place that has the golden trifecta of pleasant staff, good showers and nice laundry facilities.
Spending a few days in Wildwood last week, I had my choice of nice facilities. TA, Pilot and 75 Chrome Shop are all three within walking distance of each other and I quickly learned the shower ratings – Chrome Shop by far has the cleanest, nicest showers of the three, but they're $12 and it's hard to pay $12 every day when you have free showers at two places across the parking lot. I did splurge and have a 75 CS shower the last day, and it was so worth $12. The attendant had the water running for me, everything was sparkly clean, and it was huge. Seriously a paradise for the road weary.
Pilot has the best shower attendants (shout out to Rodney and the other day guy — we didn't get your name, but you do a great job) and friendliest staff, but there are only four showers and unless you go in the middle of the night, you wait, especially if there's an event like a truck show going on in the next lot over. TA has a ton of available showers, but it smells a little funky upstairs. I do love their themed showers. I've had the pleasure of getting clean in a superhero room, a safari-themed room and a Mardi Gras shower. That's fun. People like me like things like that, and though I'm not sure how a supertrucker would feel about the superhero room, I liked it.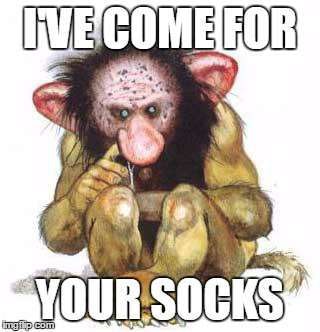 I've come to find that it doesn't matter where I do laundry on the road, nice or otherwise, there is a hole in my universe that I apparently carry around with me for the sole purpose of disposal of socks. In my imagination (which is not a fun place to play most of the time) there are tiny gross trolls, who dart into the washing machine and grab socks at opportune moments during the cycle. They live just under the surface of the ground, and have found a way to convert socks into a weapon they will use against humanity when they rise up and take over the world. My rational mind realizes this isn't true, but if you really think about it, how else can you explain route 69 in Oklahoma, other than as a testing ground for sock stealing troll bombs?
OK, never mind.
Laundry facilities at Chrome Shop far outdo the facilities at the TA. The Pilot on-site is really teeny, and they don't have laundry or outside food, but there's plenty around them. Again, Chrome Shop is really clean and nice, although I did leave two socks there somewhere, and if you find them, I would appreciate getting them back. Not for the purpose of the socks, but for the purpose of my ever loving sanity. Thankyouverymuch.