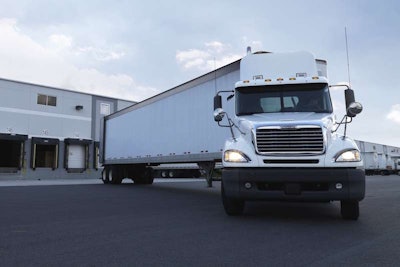 House transportation committee members last week reintroduced the White House's Grow America Act, a six-year highway bill that would designate half a trillion to U.S. roadways in the next six years and mandate that truck operators be paid by their employers for on-duty hours not spent driving.
On May 19, Oregon's Rep. Peter DeFazio and 19 other committee Democrats filed the six-year $478 billion surface transportation reauthorization plan sent to Congress earlier this year by President Barack Obama and DOT Secretary Anthony Foxx.
Congress this weekend passed a two-month extension of the current highway funding act passed in 2012, giving itself until the end of July to either come up with a longer-term solution or pass another short-term patch.
The Grow America plan calls for highway, transit and passenger rail programs to be funded via Highway Trust Fund revenue and a one-time 14 percent transition tax on $2 trillion of foreign earnings by U.S. companies, followed by a 19 percent minimum tax on global profits.
The driver pay reform provision would require that drivers be compensated for all on-duty hours not spent driving, such as time spent detained at shippers and receivers. The legislation dictates the pay rate for that time must be at least the federal minimum wage
DeFazio has also asked for a joint meeting between the Ways and Means Committee and the House's transportation committee to put together a long-term bill.