The Phillips company's latest Qwik Tech Tips newsletter details plug and socket preventive maintenance steps in trademark quick-and-simple format. The newsletter, in its fifth year, digs into lighting-system maintenance monthly, and archived editions are accessible via this link, offering quick studies on a bevy of topics.
Given the growth in state use of magnesium and calcium chorides in road de-icing, plug-and-socket maintenance where the tractor connects to the trailer is getting more critical, Phillips says. The chemicals have been "found to be highly corrosive to brass and copper, which are the base materials for the contact pins used in plugs and sockets."
Follow basic PM steps, Phillips recommends, for 7-way electrical connections "every 3-6 months or more often" in areas where you're exposed to magnesium or calcium chlorides excessively.
MAINTENANCE STEPS:
STEP 1: Clean plug and socket connectors with a socket brush and water (NO SOAP).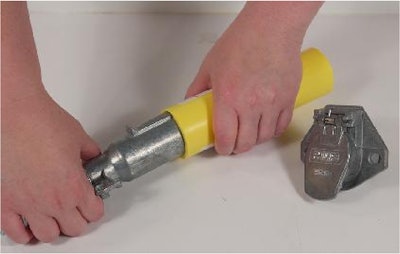 STEP 2: Apply di-electric grease to all pins on both the plugs and sockets to prevent corrosion by keeping moisture out and increasing the flow of energy through the connection.
STEP 3: PLUGS – To safeguard against uneven wear and pin degradation, every six months, rotate the electrical assembly plug from tractor to trailer side, or replace the plug inserts at the front of the plug.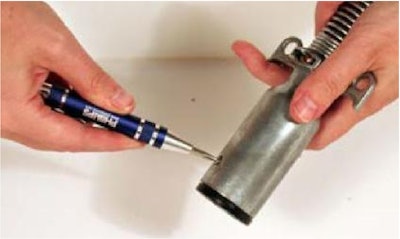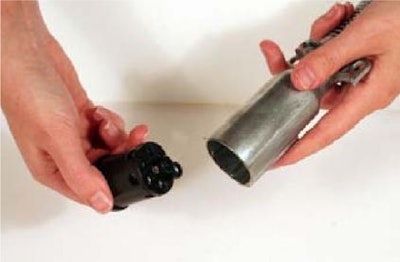 STEP 4: SOCKETS – Use a foam socket seal for added protection against corrosion creeping into the trailer harness via the 7-way connection.