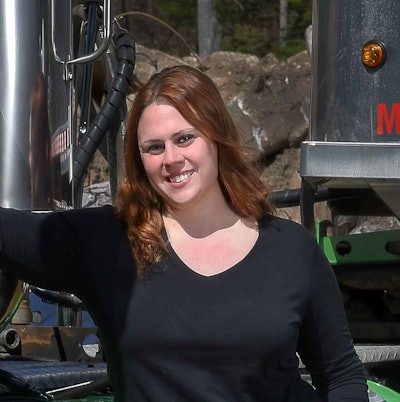 Three women have been named finalists in Overdrive's Most Beautiful contest, which recognizes female drivers who stand out for image and professionalism. Two rounds of audience voting, the first of which decided the top 10, narrowed the field from 86 nominees.
The three will compete for first-place honors, which comes with a trip to The Great American Trucking Show and a profile feature in Overdrive. The winner will be announced in late June.
Upcoming Event
Join a community of truckers at GATS
From free concerts to highly educational sessions, GATS is where trucking gathers. August 23-25, in Dallas, Texas. Register today.

Where Trucking Improves
The Great American Trucking Show is bigger and better than ever before. Don't miss out on the rigs, the swag, the education and more.
Discover GATS! →
Amy McGrath, 38, of Huntington, Massachusetts, grew up knowing that trucking was going to be her profession, even as she was told she should be a hairdresser, secretary or nurse.
"I was always getting dirty with the guys, climbing the trees and playing in the woods," McGrath says. "I was told I couldn't drive because I was a girl," but she wasn't going to let that stop her.
Now McGrath has been driving for nearly 15 years. She hauls materials such as mulch, rock and sand for Lockwood Construction Services.
"Go for it if you want to," she says. "You're the only one that's really stopping you."
"Her safety record is impeccable," says company owner Robert Lockwood. "She's never had an accident and has never been late. I can't say enough about her. She's a great employee."
When she's not hauling a mass of granite or securing a flatbed load, McGrath often is working on Road Rangers 413 Truck Club, which she recently cofounded with a friend. The club's motto is "Supporting driver safety, education and the passing on of the knowledge to all interested."
Also in her free time, McGrath sews stuffed bunnies to sell at craft fairs or give away at showers.