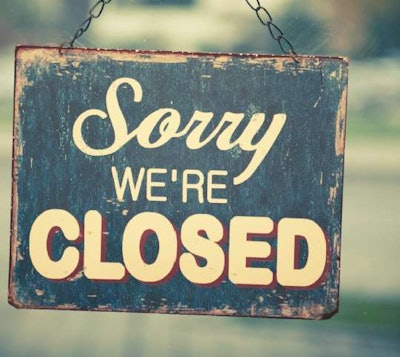 The Federal Motor Carrier Safety Administration announced this week it has issued shutdown orders to two motor carriers.
Payson, Illinois-based Rhino Displays and Hampton, Georgia-based Prudential Carriers were ordered to immediately shut down following federal investigations that revealed widespread violations of safety regulations by both companies, FMCSA says.
In July 2010, Rhino, a fireworks display company, told FMCSA in writing it had closed the commercial fireworks transportation portion of its business, but on May 30, 2015, FMCSA safety investigators found Rhino had transported fireworks to a baseball stadium in Hannibal, Mo.
Upon further investigation of the cargo, the driver and the truck, multiple safety violations were revealed, FMCSA says, including opened and improperly secured packages of fireworks, absence of federally required fire extinguisher in the vehicle, the driver not possessing a CDL, a hazardous materials endorsement or a valid medical certificate, no records of safety status, no Hazardous Materials Safety Permit, no hazmat placarding on the vehicle and an absence of required shipping papers.
In late May 2015, FMCSA began investigating Prudential following the carrier's recent involvement in several crashes, including a May 12 incident in which the company instructed the driver to continue operating a truck that was transporting a damaged, leaking load of canola oil onto Interstate 75 in Georgia.
Four separate crashes resulted from the slick and hazardous roads caused by the leaking oil.