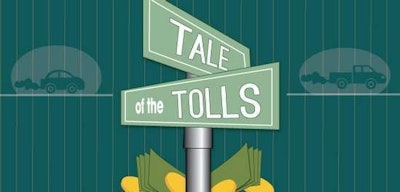 Rhode Island lawmakers ended their regular session June 25 without approving a plan to fund repair of the state's deteriorating infrastructure by adding a truck-only user fee on about two dozen bridges.
Gov. Gina Raimondo rolled out Rhodeworks May 27, a 10-year transportation funding plan to be included in the upcoming state budget. Originally, it would toll Class 6 trucks and higher, but was quickly amended to affect only Class 8 trucks, once per location per day.
On June 23, the assembly passed the 2016 budget without the Democrat governor's toll proposal. Later that day, the Senate overwhelmingly approved a new truck toll bill, but with an average toll of $3.50 instead of $6. It also included rebates and tax credits for state businesses that the Rhode Island Trucking Association said might violate interstate commerce laws.
Still, House members adjourned for the summer without considering the tolling bill. Democrat House Speaker Nicholas Mattiello said more information was needed about tolling as a means of repairing the island's status as the least safe bridges nationwide.
RITA President Christopher Maxwell said the battle against tolling will continue because legislators could very well revisit the plan. "It's more of a pause than a victory," Maxwell said.
The state's top lawmakers had not discussed tolling with stakeholders before introducing the proposal.
The RITA and the Owner-Operator Independent Drivers Association had asked the Federal Highway Administration if imposing tolls on Interstate 95 bridges would violate federal tolling laws on existing interstates. The FHWA responded that it currently lacked sufficient information to render an opinion.
State trucking leaders are seeking to find out what infrastructure funding is needed and what revenue already exists. Stakeholders will need to suggest options to tolling such as increasing state fuel taxes to provide an alternative funding stream, Maxwell said.