Our cross country journey is almost over, and this five weeks on the road has been yet another great learning experience. Also, we met even more people to visit and spend time with on the next trip across. I know it's redundant, because I say it all the time, but being able to book our own loads and move the freight where we want to go is one of the very best things about Landstar. I can't say enough about that kind of freedom in this business. We've done both – dispatched as a company driver and self-booking as a Landstar BCO — and the self-booking is far more suitable for our lifestyle.
Once again, I'm stating unequivocally that we live in the most beautiful country in the world. I will fight you if you say different. You'll never change my mind about it. The diversity and vast beauty of the United States is just incredible. I kick myself every time we go across for waiting until I was in my 40s to see it. I've learned more about the U.S. from traveling it than I ever did in school. Traveling is an education, and if you take the time to absorb a little of the places you go, knowledge accumulates at an unbelievable pace.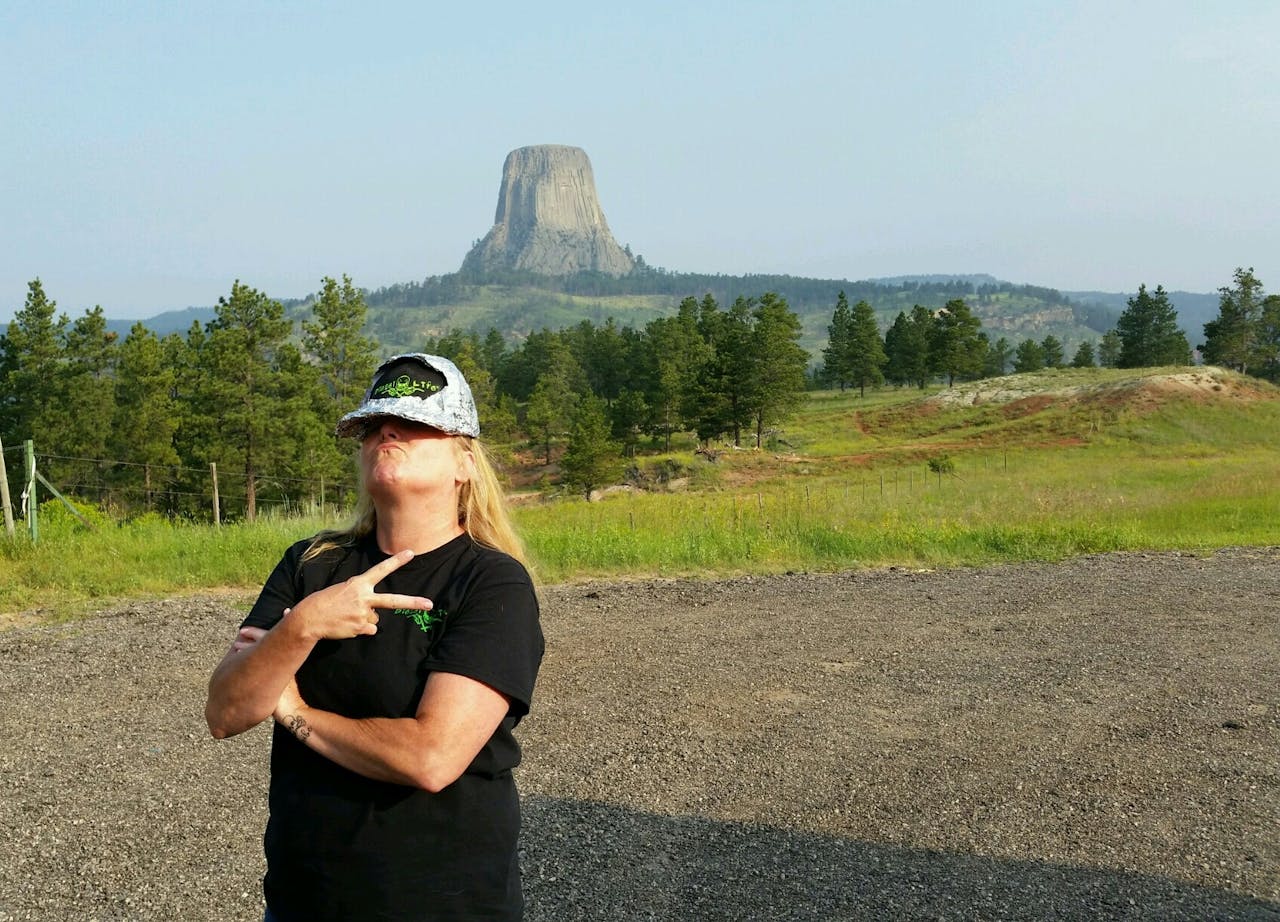 I learned there are a lot of old school truckers who still use a CB, and their stories and information are not only helpful, they are also an education. (Shoutout to Runaway – we enjoyed "running away" across Montana with you.) Sadly, almost everyone we talked to has plans of leaving the industry soon, because they won't put up with anymore of the FMCSA bull-doodie. I find it frightening that the people with the most experience are the ones fleeing the industry at an alarming rate. If the gubmint has their way, there will be no experienced drivers on the road very soon, and they can let their pet mega fleets continue to churn out .28 cpm freight for time and all eternity. They can also continue to scrape innocent families off the road, and vilify the drivers they fail to train properly. Because, safety.
On a lighter note, I learned that (in my opinion) Taco John's has the absolute worst taco in America. Conversely, the taco trucks in Houston have the most delicious, although the meat product is fairly unidentifiable in both. I also learned that if you keep your cool and talk nice to people when your truck is sitting in the TA service bay in Missoula, Mont., they'll be cool right back and work with you on a lot of stuff. There also happens to be a sweet little bar and grill right across the street from said TA that has buffalo burgers to die for. (Shoutout to Marvin's – we'll definitely be back.)
I saw Devil's Tower for the first time on this trip. It's amazing how you're just riding along Wyoming 110, go around a gentle curve in the road, and BAM! There's a huge weird rock that it seems like you should have been able to see for miles and miles. It's really incredible, and I would strongly suggest taking the detour to see it. 110 is being resurfaced, and isn't nearly the nightmare it used to be.
My life is better because of trucking, and not just for the obvious reasons of having everything I need on the shelves when I go to buy it. We've met some of the finest people in the world out here – the Murdock family in Texas, the DeReus in Iowa, the Coles in South Dakota – and those are just a few of the many friends we've picked up along the way. The characters like Bob Without a Job and Mangy Martin, who have no homes but a lot of great stories, are patchwork in the quilt of memories I will carry forever.
Roll on big trucks, keep America moving and those great stories coming. Be safe out there!