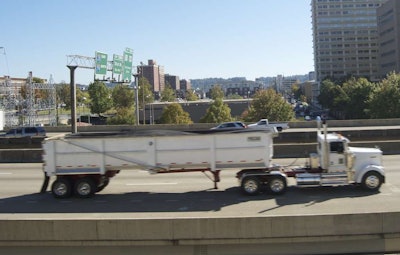 The Senate July 21 voted 56-41 to not allow a six-year highway funding bill to come to the floor for a vote, with Senate Minority Leader Harry Reid (D-Nev.) saying his party's members need more time to read the 1,000-page bill before being able to vote on it.
The six-year DRIVE Act would be the first multi-year bill since 2012's MAP-21, which was just a two-year funding measure. The bill also is packed full of regulatory changes, with some notable stabs by Congress at the Compliance, Safety, Accountability carrier-scoring program.
The bill calls for removal of CSA scores (the Safety Measurement System percentile rankings) from public view and requires a comprehensive review of CSA by researchers, due within 18 months, to study both how CSA's percentile scores are produced and how effective they are at gauging carriers' crash risk.
Senate Majority Leader Mitch McConnell (R-Ky.) is adamant about bringing the bill to the floor for a vote this week, threatening his colleagues with a Saturday or even Sunday session to make the vote happen. "We have a chance here to achieve a multi-year bipartisan highway bill," McConnell told the Senate just after the cloture vote on the legislation failed, adding that there are already funding mechanisms in place for the first three years. "They may not love every single [pay-for]," he said, referring to Senate Democrats. "But there's not a phony one in there."
McConnell said if the bill can get from the Senate to the House this week, lawmakers there could take it up before Congress' August recess.
The House, however, passed last week a short-term highway funding measure to fund U.S. road projects through the end of the year, a potential sign the the lower chamber is not ready to tackle a long-term bill, especially on such a tight schedule.
Besides removing CSA scores from public view, the bill also would allow carriers to use hair tests instead of urine tests to satisfy driver drug testing requirements and it would implement a pilot program to allow under-21 CDL holders to operate interstate.
It also requires FMCSA to submit to Congress within 90 days of the bill's enactment reports on the status of rules to mandate the use of speed limiters and implement minimum driver training standards.