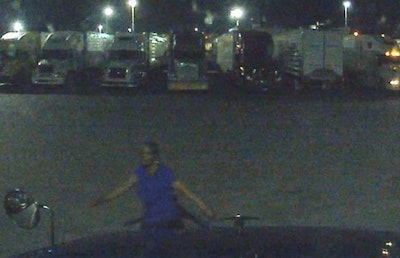 The Washtenaw County Sherriff's office near Ann Arbor, Michigan is warning truckers that a woman has been sneaking into truck cabs and stealing items while the drivers are sleep inside.
The first incident occurred July 15 and the most recent incident was reported Aug. 5. Truck drivers in the area have reported stolen wallets, cash and credit cards from the TA and Pilot truck stops on Baker Road off of I-94.
Sherriff's Office spokesman Derrick Jackson said the woman is specifically targeting doors that are left unlocked.
"We have had 12 incidents. All were with drivers sleeping and someone sneaking in to take cash and credit cards," Jackson said.
Many of the doors were left unlocked, Jackson said. There was no forced entry to any of them.
"Make sure to lock your doors, park in well lit areas, secure your belongings, and if you see something say something and look out for your fellow drivers," Jackson said.
A truck with a front-mounted camera that takes regular still photographs was able to capture an image of the woman.
Those with information on the incidents or the identity of the suspect are asked to contact the Washtenaw County Sheriff's Office through the confidential tip line 734-973-7711.