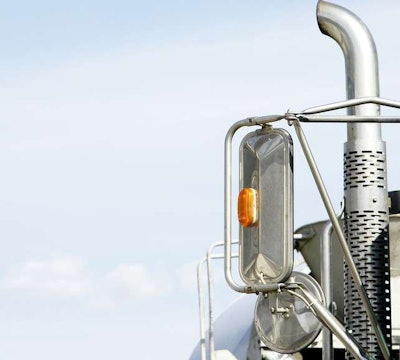 Federal regulators have extended the public comment period for the recently proposed second phase of emissions regulations and fuel economy standards for heavy-duty trucks, pushing the last day to comment two weeks to Oct. 1, 2015. All comments will be due by 11:59 p.m. that day.
The news comes via a letter sent by the Environmental Protection Agency and the DOT's National Highway Traffic Safety Administration to the Owner-Operator Independent Drivers Association, responding to an OOIDA request for the extension.
The comment period opened July 13, set originally to be a 60 days. The EPA has held three public listening sessions on the rule already, including one last week in Dallas, attended by Overdrive's Todd Dills. He wrote about one owner-operator's plea for more simplicity with the regulations — Click here to read it.
In the first listening session held in downtown Chicago last month, truck prices were the focal point of concern by both truck dealers and owner-operators. Click here to read more from that session.
The EPA's 626-page rule was unveiled in June and proposes wide-ranging emissions standards for tractors, trailers and components, culminating in stricter vehicle-wide standards for model-year 2027 vehicles, though there are various standards to meet along the way, too.
The rule sets a cap on the amount of greenhouse gas emissions that can be emitted by a tractor-trailer, which effectively targets fuel economy, as it's one of the logical means to meet the proposed standards.
In its proposal, the EPA said the standards would increase new truck costs by about $10,000 to $12,000, though the fuel savings of those vehicles would offset the upfront cost overtime, the agency says.
Click here to read Overdrive's coverage of the rule for more.
To comment on the rule via the regulations.gov portal, click here.