The anchor story in the "Detention détente" multipart feature was published September 14, 2015, at this link. The series concludes below.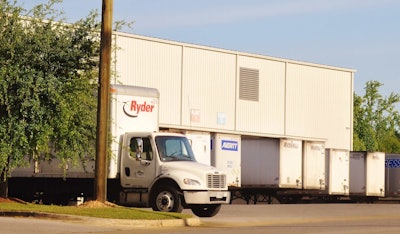 Some shipper/receiver facilities are reported to be moving from first-come first-served approaches to appointment-based systems for loading and unloading. Old Time Express' Mark White notes that such systems are great if you're right on time and the facility keeps its appointment ducks in a row.
You might hate the appointment system if "you get held up somewhere else" or, God forbid, you're early.
Massachusetts-based owner-operator Rick Ash posted an anecdote to Facebook that illustrates the benefits of professionalism in mitigating conflicts in such instances. Ash, who's taken driver image improvement to heart, wears a shirt and tie when he's working. "I walked into my consignee this morning at 6 a.m. to make a delivery," he wrote. "I knew that my appointment was for 11 a.m., but I was really, really hoping they might take me early."
The receiver noted the 11 a.m. appointment time when the man in charge happened to walk by. As Ash told it, "He said, 'I'm sorry, sir, our office doesn't open until 8 a.m.' I said, 'That's OK, I'm just here to make a delivery at your loading dock.' "
Said the man in charge: "If this man cares enough to show up here in a shirt and tie, let's get him in a door.