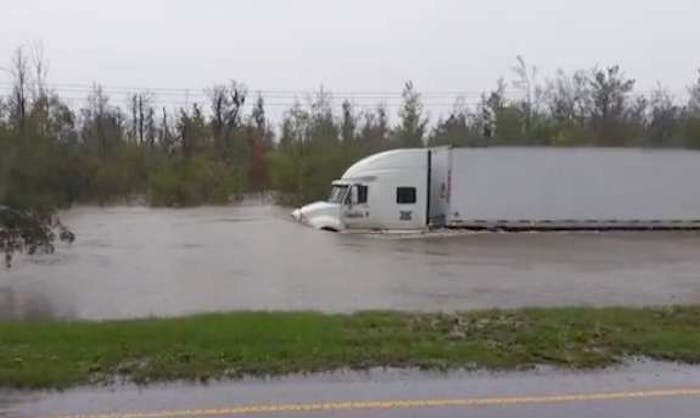 Hurricane Joaquin skirted the country's East Coast this weekend, bringing with it pounding downpours that caused severe flooding in South Carolina and parts of North Carolina.
Hours-of-service rules have been waived for drivers in those states hauling loads of food, fuel, debris and other freight deemed part of emergency relief — Click here to read Overdrive's coverage of the suspension.
Also, more than 300 roads and more than 150 bridges have been closed — Click here to read Overdrive's continually updated coverage there.
Continue to check back for updates to the road closures and the hours-of-service exemptions issued.
And don't miss the video below of one South Carolina trucker braving the floodwaters, which is making the online rounds this week: