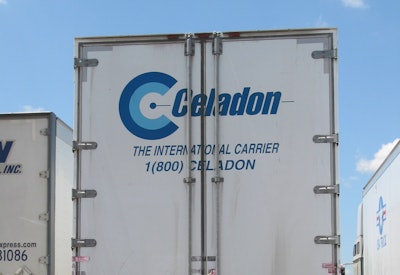 The Celadon Group (No. 35 in the CCJ Top 250) last week announced its subsidiary Celadon Trucking has purchased certain equipment-based assets of truckload carrier Tango Transport (No. 112 in the CCJ Top 250). The terms of the deal were not disclosed.
Tango, an 850-truck carrier, also has notified the Louisiana Workforce Commission that it will be laying off up to 80 workers, with the cuts coming Oct. 14. Tango, which is located in Shreveport, La., generated about $90 million in gross revenue in 2014.
Celadon's spokersperson Joe Weigel said the acquisition make sense, as Tango and Celadon share some customers already. He also said the company did not acquire any facilities like terminals or offices from Tango.
"We have every intention of fulfilling some of the lanes and customers that equipment was used for," he said. "Fortunately [we share] a number of those customers with Tango, and we're hopeful we can continue to run those lanes for our customers. And much more important, we certainly hope some of the drivers who were driving that equipment will come to work for Celadon as well."
Celadon Chairman and CEO Paul Will said in Celadon's announcement the acquisition helps fill one of the company's "immediate goals" of growing its customer base and number of drivers. Most of Tango's customers are also Celadon customers, he said.
"We expect to integrate the acquired operations promptly," Will said. "As part of the integration process, we expect to optimize the combined customer, driver and equipment base to improve asset productivity. We believe we can enhance the service to Tango's former customers through an upgraded equipment fleet, excellent technology, more available assets for dispatch and an outstanding safety record."