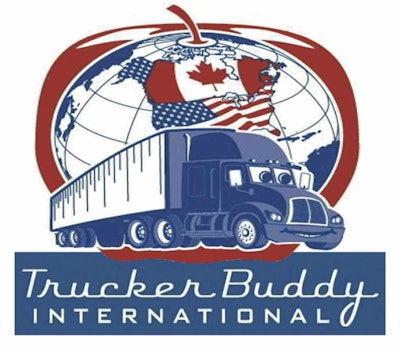 Two truck drivers have been named Outstanding Trucker Buddies by Trucker Buddy International.
Michael Rexford, a driver for Regal Services, and Dean Coffman, a driver for Holland Enterprises, were announced as recipients of the award.
Trucker Buddy matches a truck driver with a teacher and a classroom to keep up communications while the driver travels the country. Drivers send the classes postcards, emails, letters and pictures of places they go while working.
Rexford was nominated by Jina Newman and her class at Lincoln Elementary in Ft. Wayne, Ind. A student wrote in the nomination letter that Rexford "writes and corresponds to us whenever he has time, but mostly it is daily or every other day."
Coffman was nominated by Lori Radtke and her class at Foothills Christian School in Mount Vernon, Wash. Radtke said in her nomination letter that Coffman has "won the hearts" of her kindergarten and first grade students with his letters and in-person visits.
"When he visited our classroom, not only did he help with schoolwork, he also played with the students at recess," Radtke said.