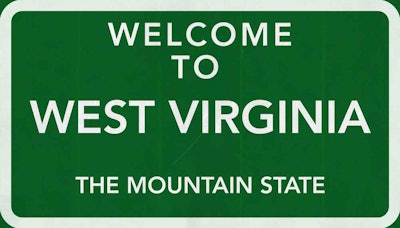 Truck drivers earned a victory in court last week when the Supreme Court of Appeals of West Virginia upheld a lower court decision that struck down an ordinance from the city of Morgantown that banned trucks from using a certain portion of State Route 7 that passes through the city.
The circuit court ruled, and the state supreme court affirmed, that the authority to regulate traffic on connecting parts of the state road system, which is granted to municipalities, doesn't include the power to regulate the size or weight of trucks traveling on these sections.
Additionally, W.V. state code allows local authorities to prohibit the operation of trucks or to impose size or weight limits only on highways under their jurisdiction, but a connecting part of the state road system is not under local jurisdiction for purposes of "regulating anything other than traffic," the court said in its written decision. Because of this, W.V. code doesn't authorize a city to prohibit the operation of trucks or impose limitations on size or weight on a connecting part of the state road system.
The portion of W.V. Route 7 in question runs through Morgantown's B-4 Business District. A group of individuals called "Safe Streets Morgantown" formed in 2013 to prevent heavy trucks from traveling through this district. To achieve their goal, the group asked the Morgantown City Council to enact an ordinance that bans trucks from that stretch of highway.
Despite West Virginia code not allowing local management of state roads, the Morgantown City Council still adopted the ordinance on Sept. 2, 2014. The ban included heavy trucks exceeding 26,000 pounds gross weight with three or more axles.
On Oct. 17, 2014, Nuzum Trucking Company and others filed a complaint in the Kanawha County circuit court challenging the ordinance.
The full opinion from the Supreme Court of West Virginia can be seen here.