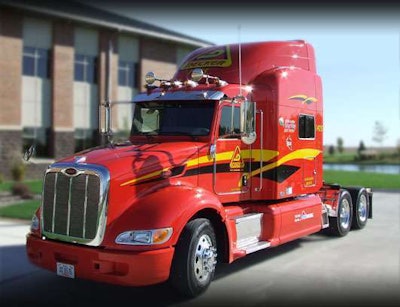 Colorado intrastate truckers who transport out-of-state shipments destined instate are exempted from state wage laws, according to a federal appellate court.
On April 21, the 10th Circuit Court of Appeals affirmed the district's court award of summary judgement to the Iowa-based Decker Truck Lines. This is an order issued when case facts are not in dispute and a ruling can be issued without a trial. The courts considered previous rulings regarding the Motor Carrier Act exemption of the Federal Labor Standards Act.
The for-hire reefer and dry van carrier contracted with a beer company to pick up and deliver at two facilities, located 5 miles apart in Fort Collins. Decker drivers took outbound shipments from the brewery to a warehouse, then backhauled empty kegs, pallets and hops from there to the brewery. Most of the company's sales are to out-of-state distributors, who receive a payment for each keg and pallet returned.
The drivers say they should have received overtime pay and breaks for the repeating schedule they worked. They drove four 12 hour-and-15-minute days one week, followed by a three-day week with the same schedule.
Last year, a U.S. district court granted Decker's motion for summary judgment after it agreed the drivers qualified for the MCA exemption. This act exempts overtime pay requirements when the federal Secretary of Transportation has power to establish qualifications and maximum hours of service.
The judges also considered the kegs, pallets and hops out of state distributors returned that the drivers backhauled from the warehouse to the brewery. Temporary warehouse storage does not alter the fact that these goods were returned across state lines and ultimately destined for brewery, they stated.
The court also disagreed with the drivers' contention that they would be classified as equipment operators under the Colorado Minimum Wage Order. It affirmed Decker's argument they are interstate drivers, which exempts them from this order.