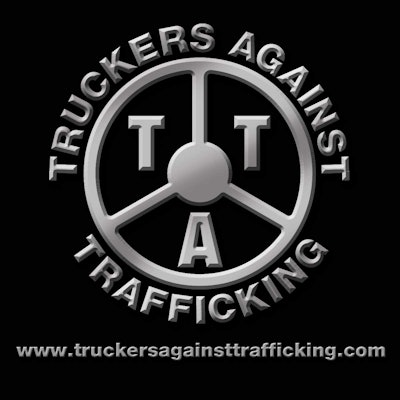 A recent feature story in the Kansas City Star detailed Truckers Against Trafficking efforts in recent history enlisting local and state governments in addition to truckers to fight sex trafficking. The story in part re-tells one told in Overdrive about Kevin Kimmel upon his receiving recognition in the Truckload Carriers Association's Highway Angel program one year ago.
As told in Overdrive,
On the morning of Jan. 6, 2015, Kimmel was finished making some night deliveries and had pulled into a New Kent, Va., truck stop to sleep. Two spots over, he noticed an RV that seemed suspicious. Kimmel noticed that the windows of the RV were blacked out, and then he saw a man walking back and forth several times between the RV and the truck stop's convenience store.
The thought of a prostitution situation crossed Kimmel's mind, then he saw a young girl's face appear in the window briefly before suddenly disappearing, as if someone had yanked her away. The behavior struck him as odd.
When another tractor trailer pulled into the empty spot between Kimmel and the RV, blocking his view, he decided to ask that driver to keep his eye out. However, as he got ready for bed, he noticed the driver next to him had pulled his blinds down as if he was also going to sleep. The situation continued to bother Kimmel, so he decided to call the police.
Kimmel's call resulted in what K.C. Star writer Rick Montgomery called the rescue of "a 20-year-old Iowa woman from the clutches of modern-day slave owners who tortured her into having sex with strangers" as a prostitute.
Tips on potential trafficking made through the TAT national hotline – 888-373-7888 – are funneled to national and/or local law enforcement.
Kimmel was also named the 2015 Harriet Tubman award winner by Truckers Against Trafficking, an honor reserved for those in the trucking industry who, in the words of TAT Executive Director Kendis Paris, "help save or improve the lives of those enslaved or prevent human trafficking from taking place."
For more on what the states of Missouri and Iowa, and Kansas City itself, are doing for the effort, read Montgomery's story at this link.
For further background on the Truckers Against Trafficking organization, read Overdrive's 2014 cover story on their efforts at the following link: