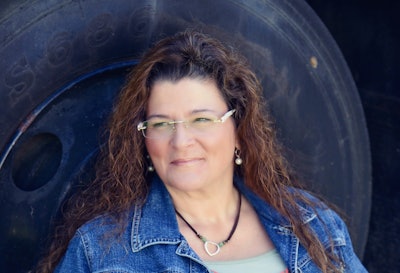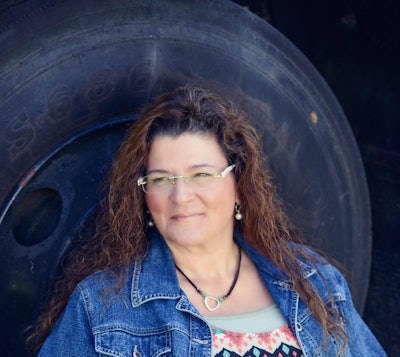 Shannon Blom
Hometown: Wildwood, Georgia
Occupation: Owner of Lash Enterprises LLC
Years trucking: about 18
Hauls: reefer freight
"This industry needs a kind, yet strong, positive, informative voice to represent all drivers as we all launch forward into the soon-upcoming enforcement of passed legislative laws."
After getting her start driving school buses, and then moving expedited freight and large equipment such as cranes and bucket trucks, Blom established Lash Enterprises in 2004. Her husband, Larry, has been by her side since she stayed by his: After just two dates together in 2003, he was in a semi accident and was on a ventilator for nine days. "We've been together ever since," she says, and they married in 2005.
Her daughter was the one who nominated her for the contest. In the entry, she described what Blom has done for her: "Early in my 20s, I went through an ugly time of self harm with relationship and drug abuse. This beautiful woman didn't enable me but showed love by not allowing her standards to be compromised. She had my daughter for two years while working and driving. She helped me discover my own beauty by setting an example to me. She helped me through rehab and stood by my side during a federal prison sentencing. She loved me unconditionally."
[gthr size="5″][/gthr]
This is the first of 10 stories about this year's finalists. Check back throughout May for the rest. The winner will be announced in June and presented at The Great American Trucking Show in Dallas, Aug. 25-27.