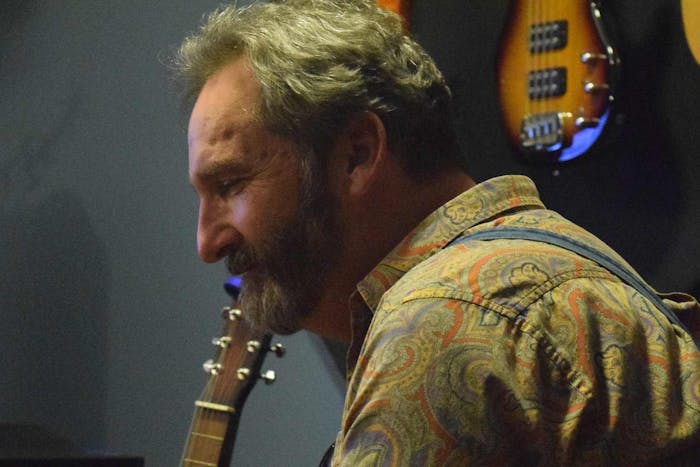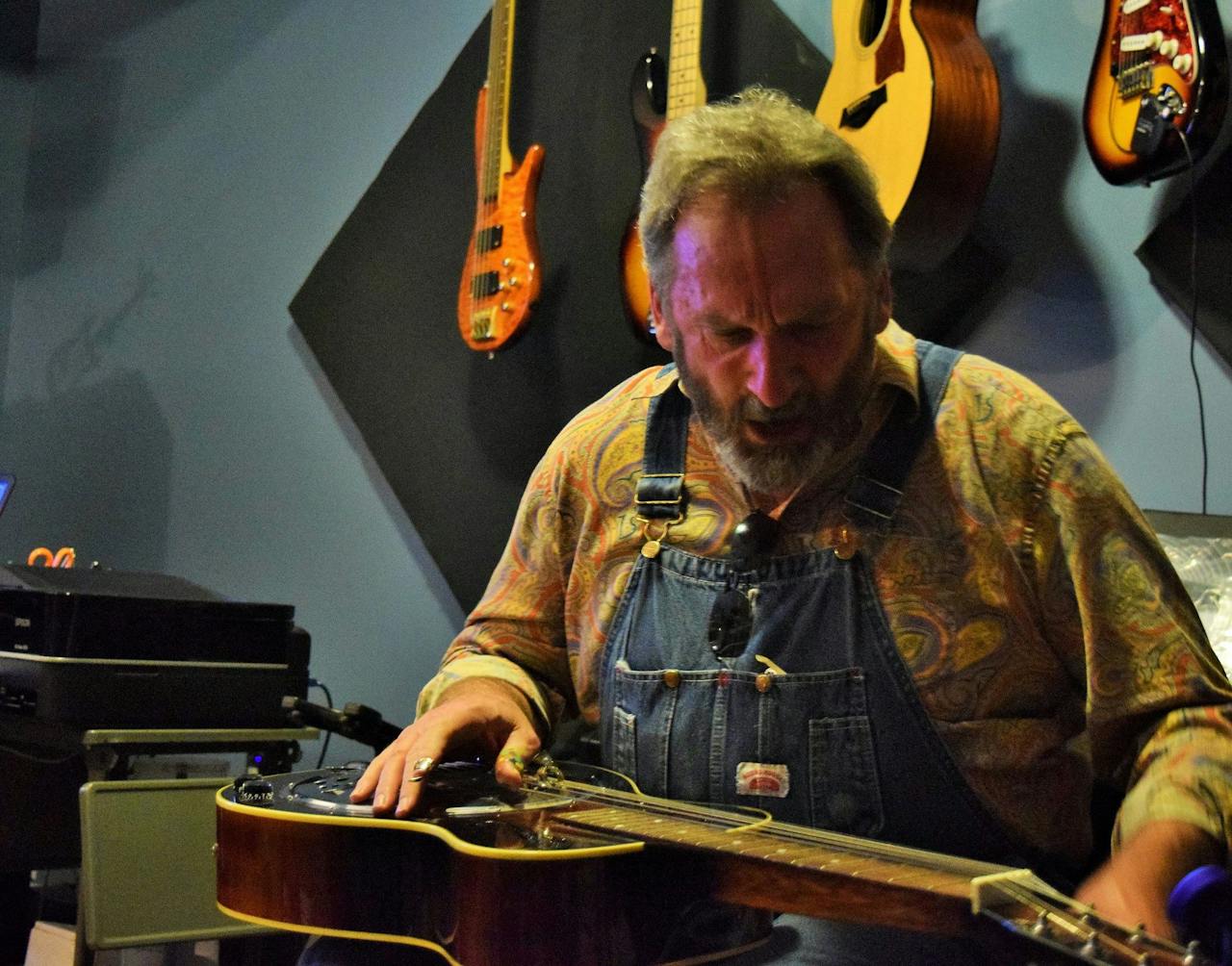 Indiana-based trucker and singer-songwriter Paul Marhoefer has been on a tear with his music since his participation in Overdrive's Trucker Talent Search competition last year. Following release late last year of the "God and God Alone" song about an accident Marhoefer was in many years ago now, he's been at work laying down further tracks for a new record. "Old Black Epiphone" got a bit of an injection Monday and Tuesday this week at the Muscle Shoals Music studio of Donnie Gullett in Tuscumbia, Ala., adjacent to the Alabama town made famous by no small number of hits to arise from its various studios over many decades.
In the video above, capturing moments from Monday's portion of the session, Marhoefer talks about his previous time there, where via a local jam session he was able to meet well-known players Travis Wammack, Roger Clark and Terry Richardson, who are now doing guitar, drums and bass work for half of the 12 songs Marhoefer's expecting to be included on "Old Black Epiphone. "We'll do the remainder up in Indiana," he says, with a more basic arrangement of guitar and vocal, Marhoefer's natural mode.
The title of the record stems from a story that's told on Marhoefer's PledgeMusic.com page (he's planning a fund-raising effort for the recording project). Marhoefer's been writing songs over his thirty years as an owner-operator and, more recently, a company driver. It was a fleet manager, Kevin Glass, that first urged him to share his music with someone other than himself and family:
Paul was overheard singing in the terminal parking lot by his fleet manager, Kevin Glass, an avid folk and Americana fan. Glass inquired about the song he had been singing, which was an original. He asked Marhoefer to sing him another and then another. Further inquiry revealed that the veteran trucker had been writing songs as a hobby for over thirty years. When Paul returned from his route a few days later, his boss presented him with a black Epiphone DR 200, then informed him he would be performing a few songs for the entire terminal in five minutes.
Stay tuned for more from the driver-songwriter. Marhoefer and the Muscle Shoals Music session players laid down the base track for "Old Black Epiphone" on Monday. You can hear a little of it in the background of the video above. For now, walk through scenes from the session via the pictures below.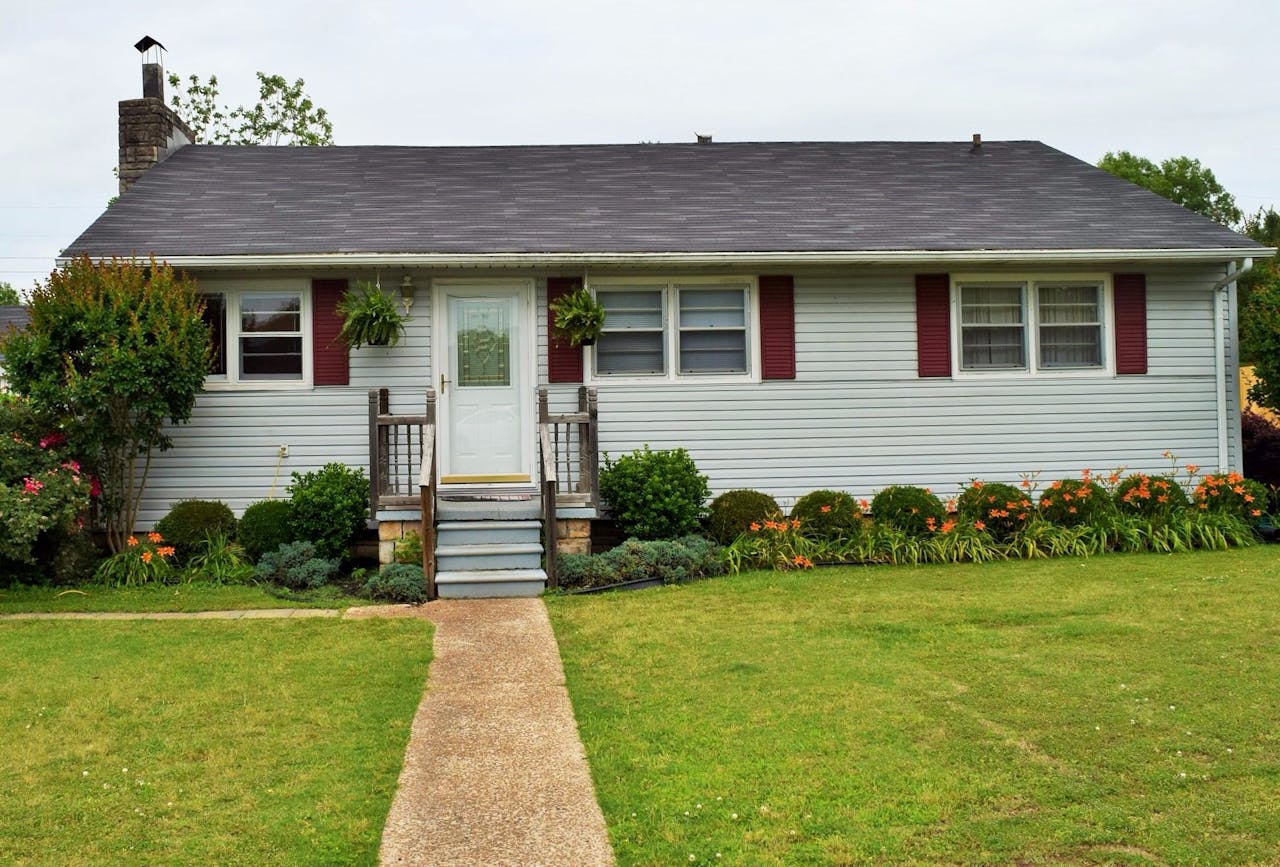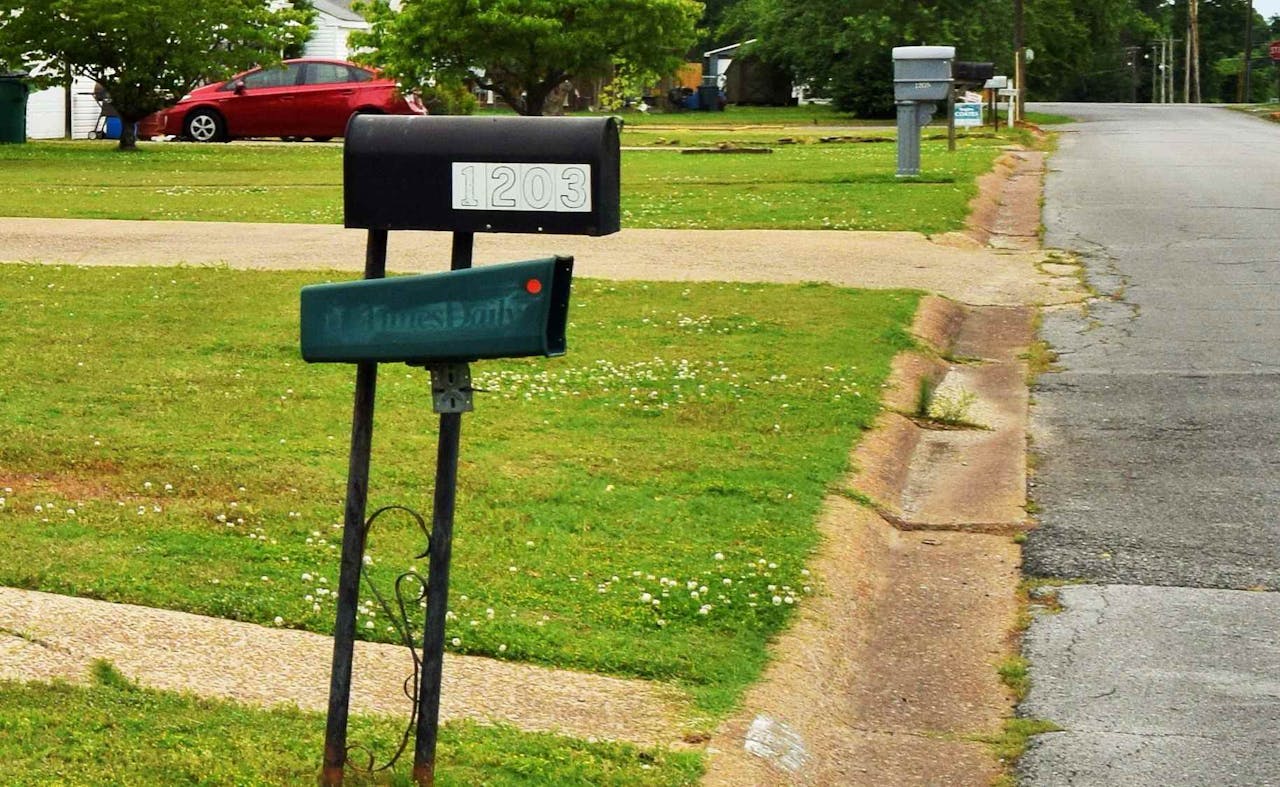 The little gray house in Tuscumbia, Ala., that is Muscle Shoals Music, 1203 E. 3rd St., was the scene for Marhoefer's sessions May 16-17.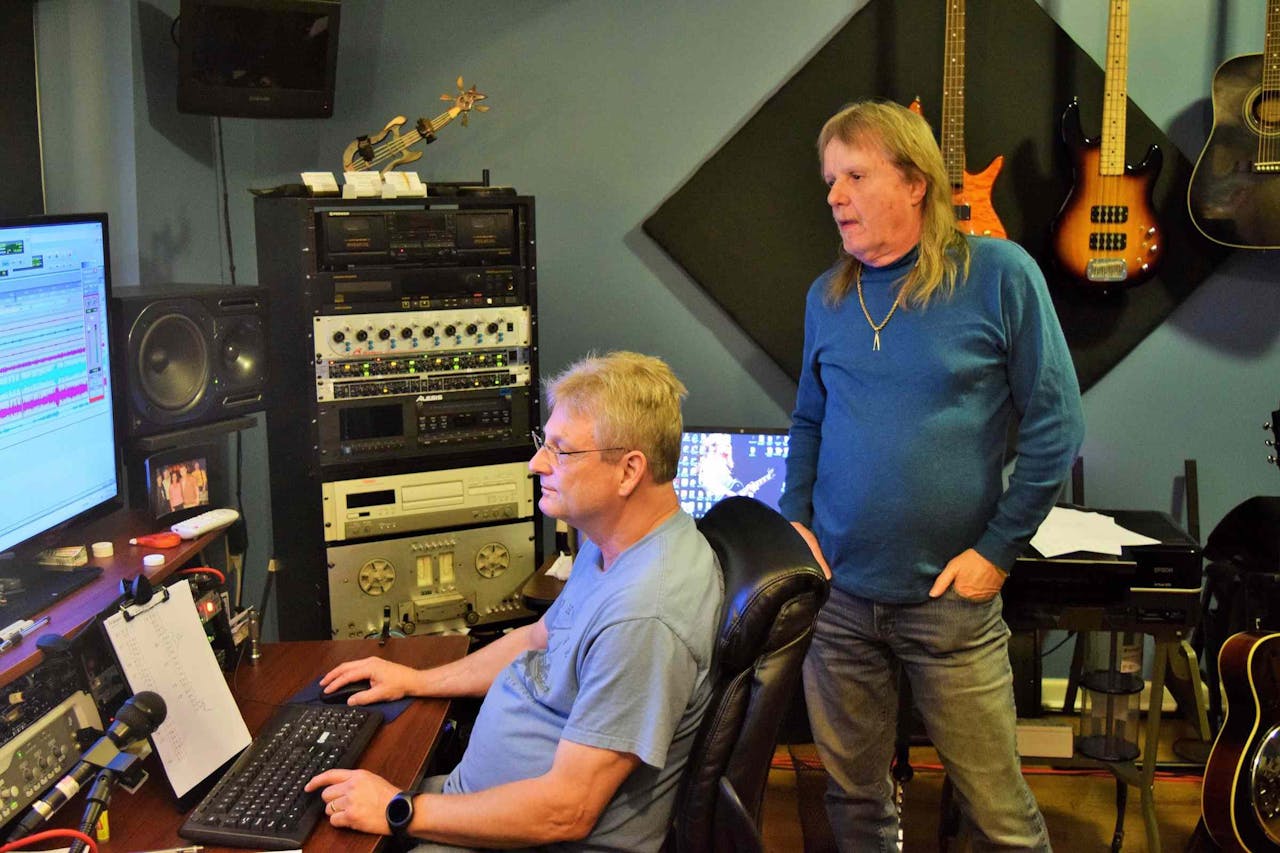 It's home to the business of Donnie Gullett, pictured sitting at the controls with percussionist Roger Clark (standing).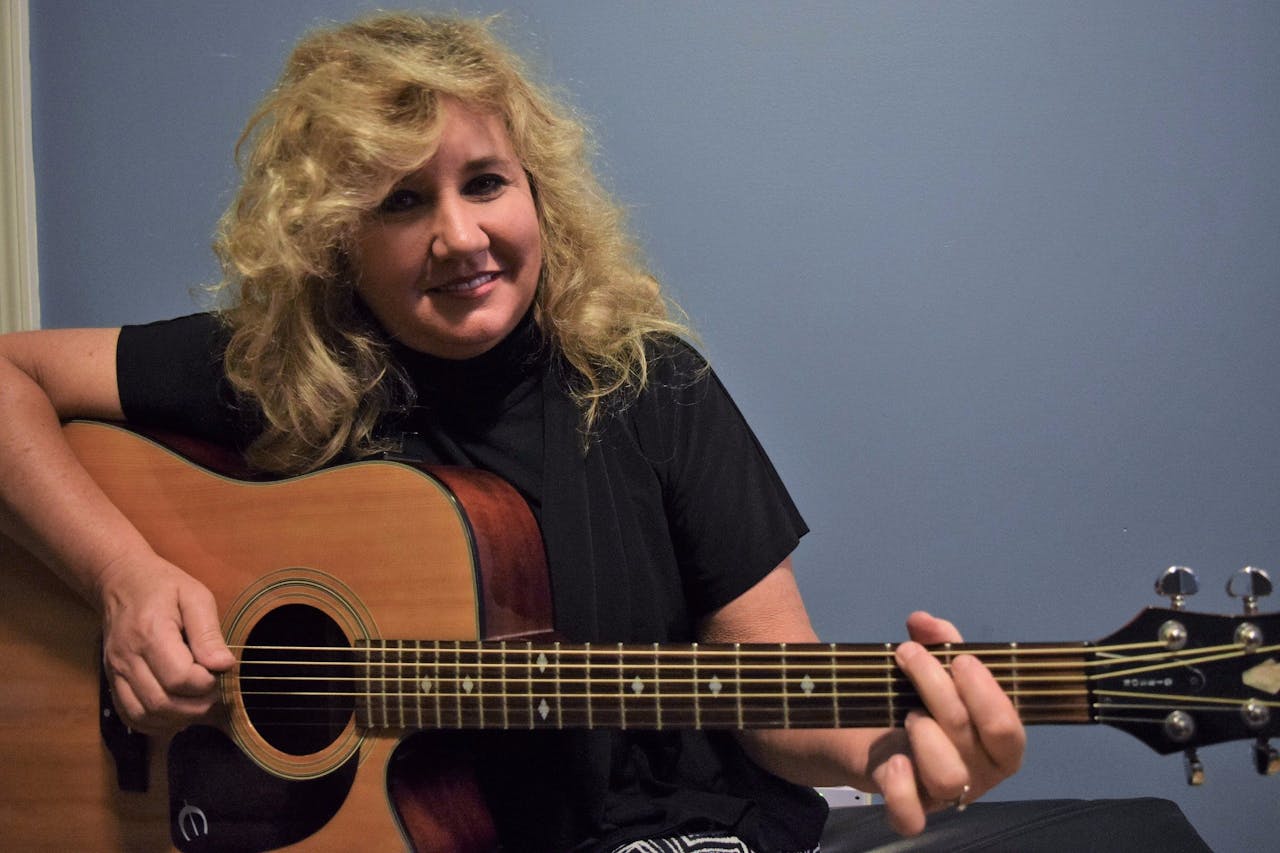 Jan Gullett, whose slide steel guitar work will be featured on at least one of the tracks, Marhoefer expects.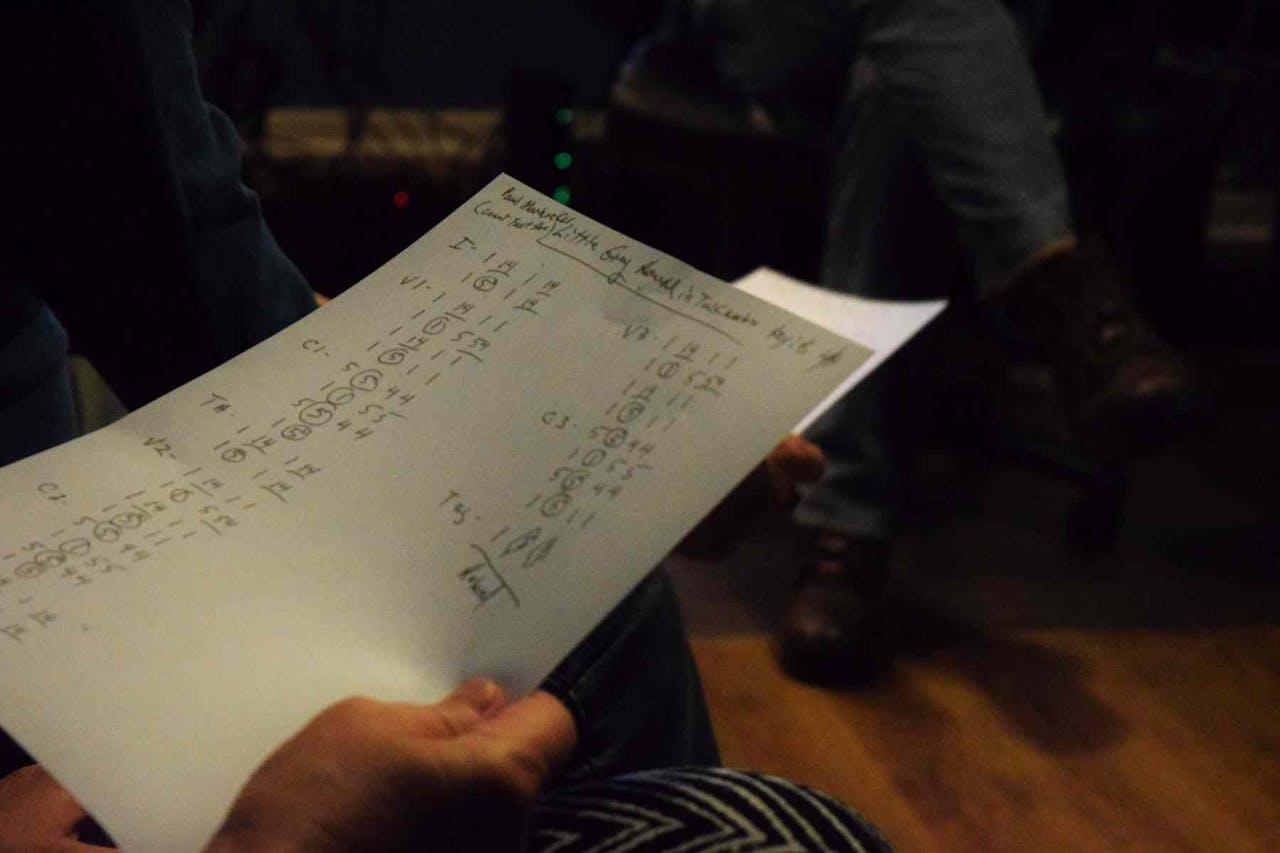 The "Little Gray House in Tuscumbia" was also the inspiration for a song to be featured on the record, charted here for the band.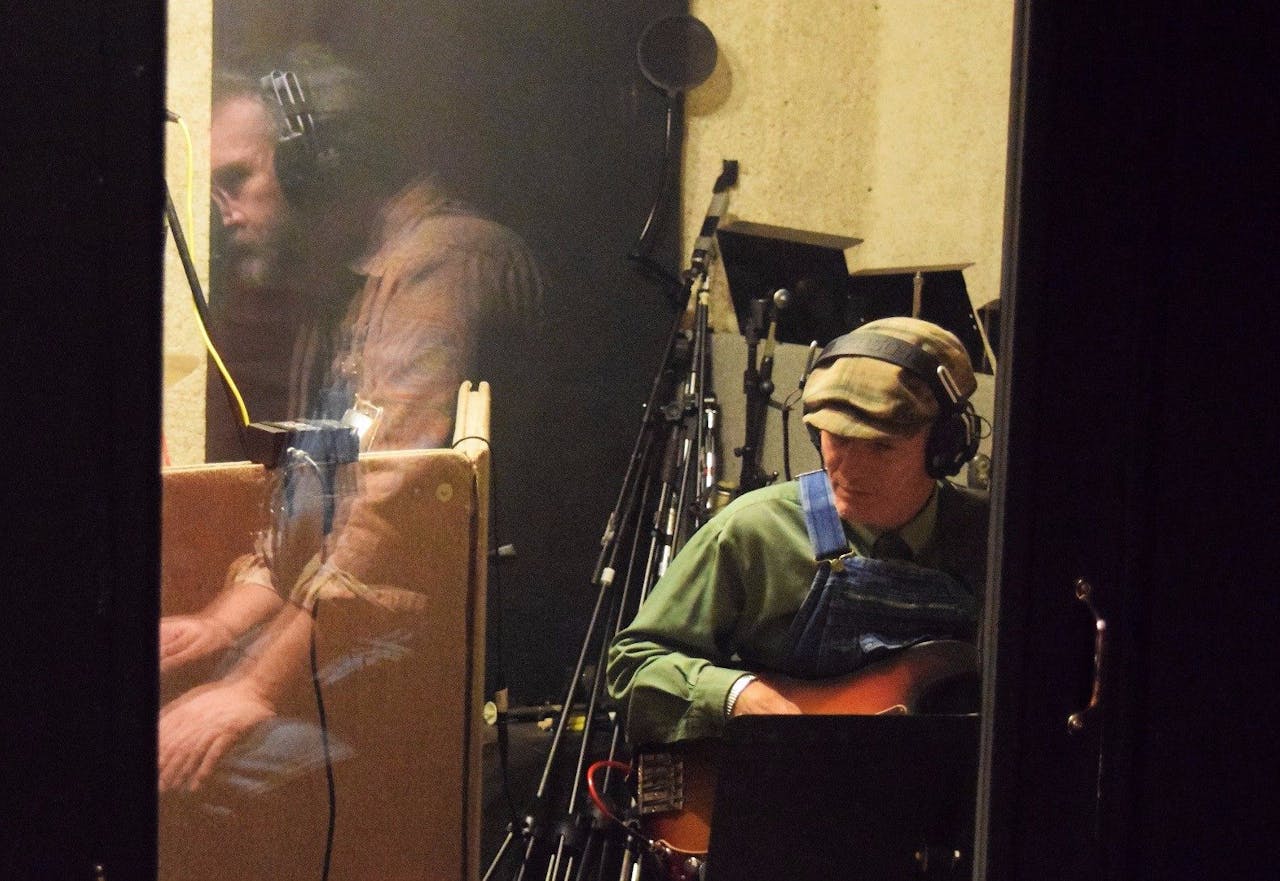 Bassist Terry Richardson (with Marhoefer reflected in the glass).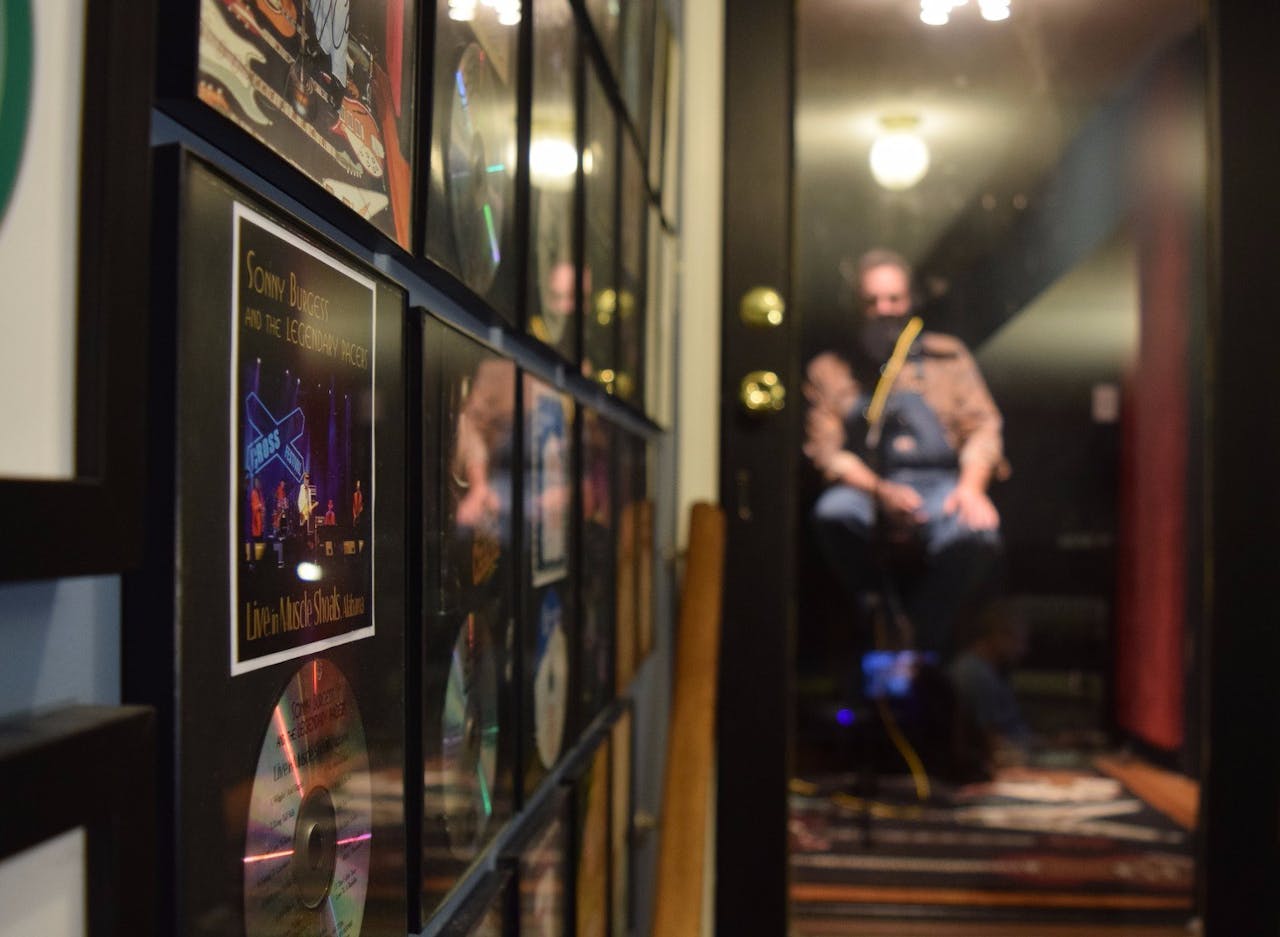 This wall of records cut in the studio included work by such notables as Percy Sledge, Wammack and others.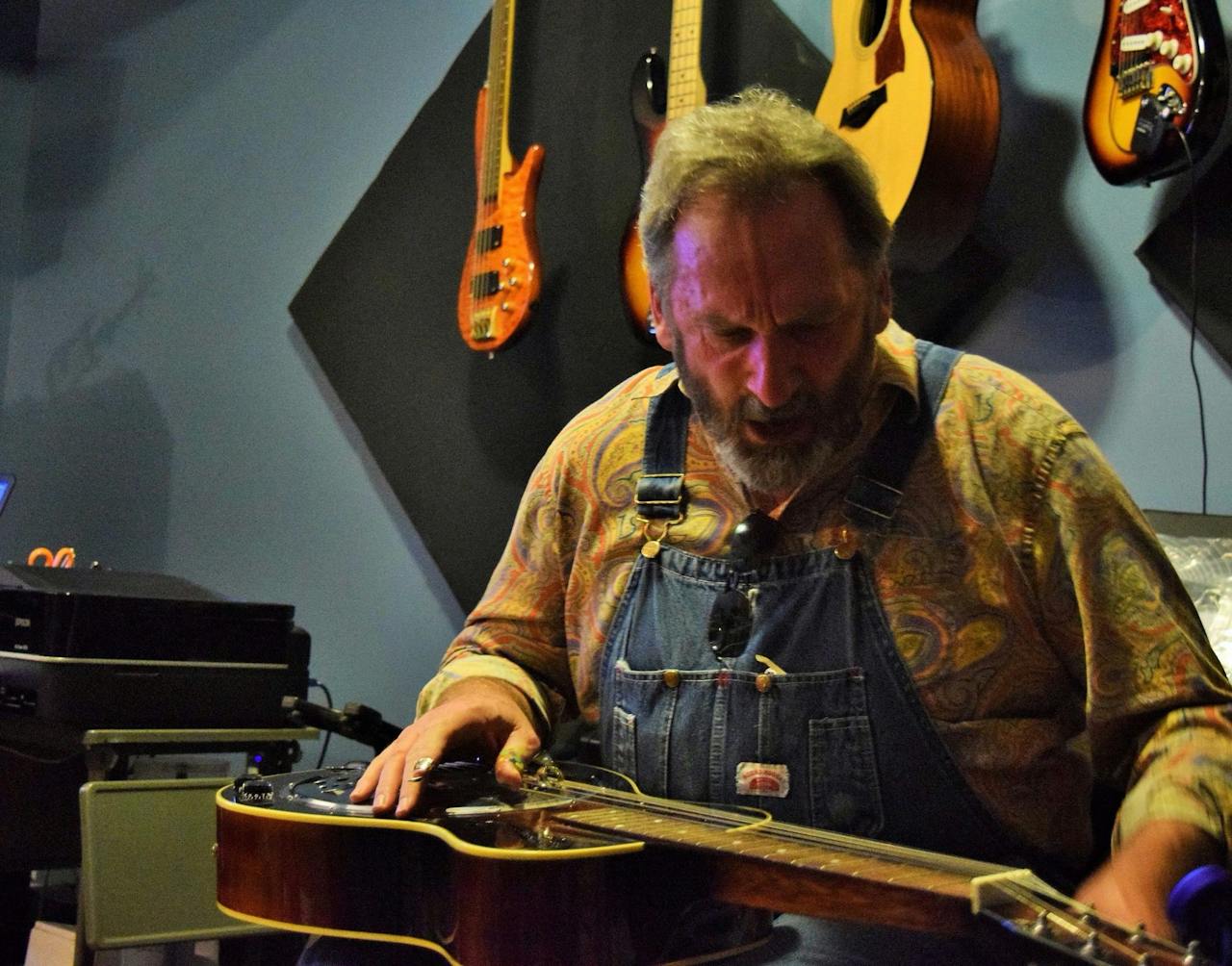 Marhoefer on dobro