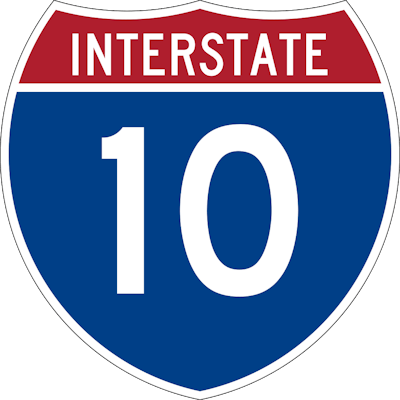 Four states along the I-10 corridor are joining forces to create a coalition to make the interstate safer and more efficient.
Transportation officials from Arizona, California, New Mexico and Texas signed an agreement June 2 to establish the I-10 Corridor Coalition to make it easier to move freight through these states.
"We want to see the day when a truck or a non-commercial vehicle can travel the 1,700 miles between Los Angeles ports and Houston ports – safely, efficiently and without delay," said Arizona Department of Transportation Director John Halikowski.
The coalition is modeled after a 15-state coalition on the East Coast that governs I-95 between Florida and Maine. The goal of the coalition is to remove "friction" from the corridor, such as the variety of commercial vehicle permitting and inspection practices in each state, in order to make freight movement more efficient.
Halikowski added the states in the coalition will apply their "best practices to improve safety and efficiency along the corridor, improve freight movement, expand and coordinate the use of technology along the corridor, and promote cooperative planning."