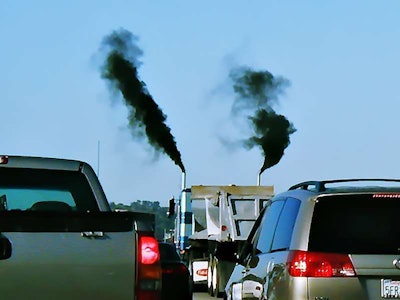 Part of Volkswagen's more than $15 billion emissions cheating scandal settlement with the U.S. government includes more than $2 billion set aside to encourage owners of older vehicles and equipment to replace engines with newer, cleaner technology.
Through the Diesel Emissions Reduction Act (DERA) program, each state was awarded various millions of dollars to help defray the cost of trading in older diesel trucks for newer cleaner emissions tractors. Allen Schaeffer, the Executive Director of the Diesel Technology Forum, says these offer 95 percent fewer emissions of NOx compared to models built before 2010.
"A commercial Class 8 truck manufactured since 2010 typically traveling 125,000 miles per year would save 875 gallons of fuel and reduce NOx emissions by 1.1 metric tons compared to older models," he adds. "In addition to the proven clean air benefits, the new technology clean dieselengine would save the trucker $2,400 annually (at fuel prices of $2.75 per gallon), and result in 8.9 fewer metric tons of carbon dioxide (CO2) emissions."
How much did your state get? Click here to find out.
According to a recent study by the Martec Group for the Diesel Technology Forum, from 2011 to 2015, new technology heavy-duty clean diesel engines that power commercial vehicles have removed approximately 7.5 million tons of NOx compared to pre-2010 engines.