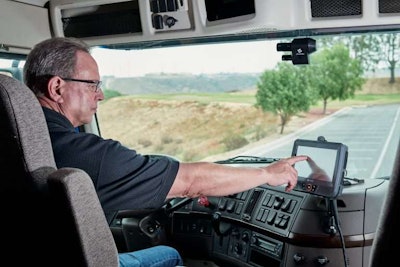 Omnitracs last week unveiled a new in-cab video system that records driver-facing and road-facing video during "critical events," such as hard braking, hard stops, loss of stability control, close following distance and more.
The Critical Event Video option is fully integrated with the company's already existing Critical Event Recording system.
The driver-facing camera option automatically disengages through a unique integration with Omnitracs Hours of Service – allowing drivers to automatically preserve their own privacy when not on duty. The driver-facing camera and audio will re-engage when the vehicle is moving.
The system records high-quality video that can be viewed within minutes of recording.