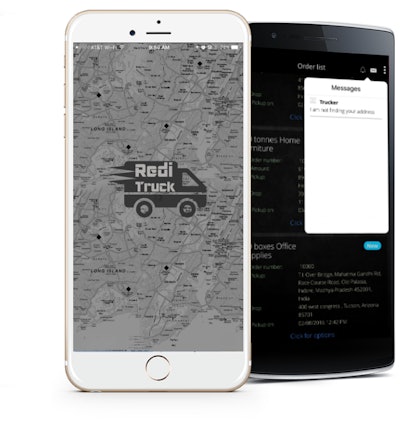 Launched last month at the Great American Trucking Show in Dallas was a new automated freight-matching system, RediTruck, in which shippers and brokers post loads to the portal, owner-operators and carriers post their available capacity and the system automatically matches loads to carriers.
RediTruck founder Jackie Franks was a truck operator for more than 30 years, ten of which were spent as an owner-operator and small fleet owner.
RediTruck is free for carriers. Shippers and brokers are charged a transaction fee. Franks says the system not only matches loads with available trucks, but it also can handle all of the paperwork associated with a freight transaction, including bids and bills of lading. The system's also synced with factoring services like Truckstop.com's LoadPay and Love's Travel Stops in-store factoring services. The system also includes built-in truck-specific routing, allowing shippers and brokers to watch their loads in real-time.
When owner-operators are matched with a load, either based on geography or open capacity, they have the option to accept a shippers bid or deny it. They can also negotiate within the app with the shipper.
RediTruck is completely cloud-based and is platform agnostics, meaning it can work across all devices and all operating systems.
Franks says LandStar has already agreed to use the system for 100,000 loads.
Click here to download RediTruck's iOS app (for iPhones) on Apple's App Store, and here to download the RediTruck Android app.