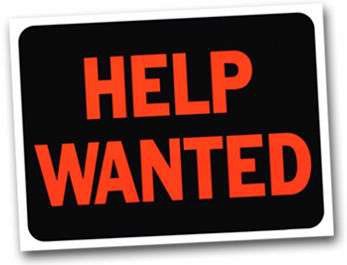 Help Wanted
Seeking individuals who have invested thousands of dollars in their licensing, are highly skilled, and available 24/7, 365 days a year to be away from home and family. Individual must be willing to have the gubmint eggheads tell them how to do their job, even though they have no idea what it entails. Other perks include: having a camera in your face that records every fart and bump along the road, not being able to move your truck at speeds you deem necessary to go with the flow of traffic, and being told by an electronic box when you're tired. Also, the pay scale for this position hasn't increased since 1977, and the general public views you as a menace. We'll offer you a sign-on bonus, but you won't get it when you sign on, because that would make sense. Apply within.
Well, sign me up. I mean, who wouldn't jump at the sterling opportunity to make less money than an inmate stamping license plates, while being thousands of miles away from home? Are you kidding? Get out of my way, I'm practically running towards the terminal to take part in the fun.
Every single article I've read this week about the Chicken Little "driver shortage" has neglected to mention driver pay. There are tomes being written by the potatoes of the world about how far we are up you-know-what creek because no one wants to be a trucker anymore. They mention nice trucks with brand-new televisions and free wifi, but no one mentions the most important issue, because they're either stupid or just hoping we're stupid enough to glaze over the fact that driver pay is dismal.
Let's make it easy for the potatoes.
PAY US A LIVING WAGE AND GET OUT OF OUR FACES AND WE WILL WORK FOR YOU.
Otherwise, keep crying about a shortage and enjoy the mess you've made.
Dummies.