Lytx, maker of the DriveCam system of forward- and in-cab-facing video systems capturing events by triggers, is now offering whhat it calls an "always-on," cloud-based platform called Unisyn, a "wholly new video telematics model that gives unprecedented levels of quality video access and video expandability to fleets and field operations of all sizes and profiles." Unisyn would be the second recent announcement of an always-on-type system, illustrating what could emerge as a long-term trend in on-the-truck video monitoring. Overdrive's video-tech-related report earlier in the year in the "Tomorrow's Trucker" series explored related issues: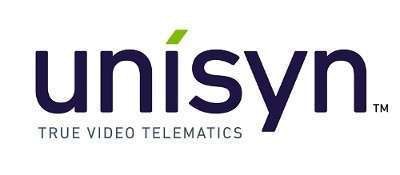 With DriveCam currently in 600,000 commercial and government fleet trucks for protecting and coaching drivers, the company says, it's also quick to note that the Unisyn platform works side by side with DriveCam for fleets that wish to move beyond just triggered events and utilize "always-on video to track, monitor and act on fleet and field operations. The Unisyn platform delivers the full spectrum of pure visibility from events to assist with driver exoneration to leveraging that visibility to take action for prevention of future collisions."
The Unisyn platform features always-on access to up to seven days – or more, depending on the user-chosen resolution — of cloud-connected video. Organizations can access, review and manage video from their fleets and field operations when, where and how they want, in real time, or a few days after an incident has occurred.
"For some fleets, safety may be balanced against operational efficiency and/or security priorities, which can be addressed through the ability to observe and track vehicles in all aspects of their day," said Lytx Chairman and CEO Brandon Nixon. "In DriveCam, we're focusing on the driver, and with Unisyn our primary focus is the fleet operations."
Users of the Unisyn platform can integrate and synchronize high-definition video from as many cameras as they want, including, but not limited to:
Forward-facing to capture what's in front of the driver
Side view to capture activity adjacent to the vehicle
Side-mirror to capture activity both adjacent to and near the front of the vehicle
Rear view to capture activity behind the vehicle
Cargo interior to capture activity within the cargo hold
Dock/warehouse to validate activity in the presence of the vehicle
Interior to capture situations of security concern within the vehicle
Resulting video and corresponding telematics data can be accessed from the cloud in real time or on demand, from virtually any cloud-connected device, including iOS and Android mobile devices.
The fleet decides what video to access, and when, the company says. Because the Unisyn platform gives fleets the freedom to configure their own solution, organizations can start with video capture of collisions and consequential driving events and at the same time adopt services to enhance fleet productivity and performance, such as fuel management or fleet tracking.
Parameters available for custom fleet adjustment include event recorder sensitivity to limit what fleet managers see, video tags to categorize and catalog captured video by an array of metrics, and retrieval policies and escalation rules according to those tags and other filters.