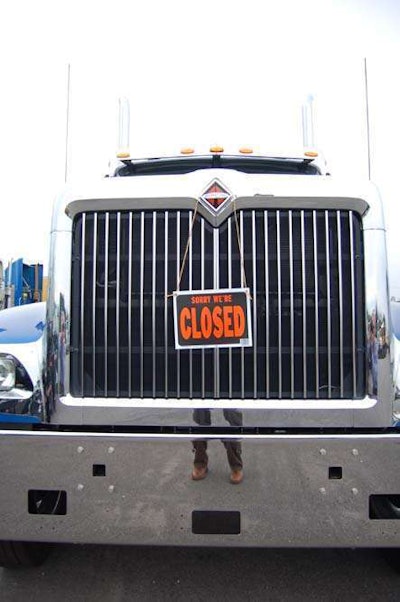 Utah-based truck driver Eddie D. Price has been issued an effective shutdown order from the Federal Motor Carrier Safety Administration after he failed a drug test, was involved in an accident and did not follow the mandatory return-to-duty process.
FMCSA says Price failed a pre-employment drug test on Sept. 9, which was verified Sept. 13 as a positive test for methamphetamine. One day after the verification, Price was involved in an accident in Utah with a pick-up truck that severely injured the driver and passenger, according to FMCSA's shut down order.
Price's then employer, Superior Service Transport, then gave him a list of substance abuse professionals and information on the federal return-to-duty process for CDL holders who test positive in a drug test. According to FMCSA, Price refused to complete the process and was fired from Superior.
The order then states Price informed Superior on Oct. 4 that he had found another driving job and didn't plan to tell his new employer about his failed drug test or his employment history with Superior.
FMCSA issued the effective shut down order on Oct. 12.