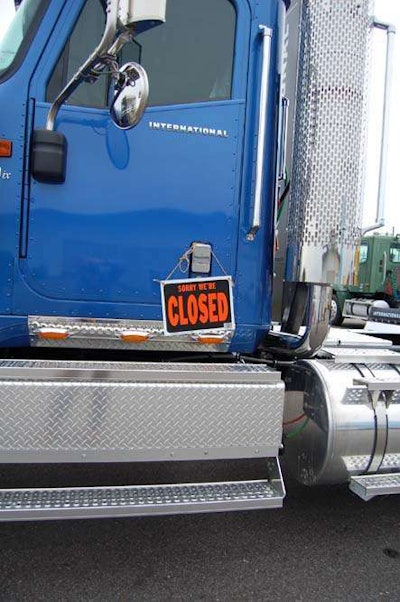 The Federal Motor Carrier Safety Administration has issued an effective shutdown order to Texas-licensed truck driver Steven Wayne Johnson. Johnson was served the federal order on December 16, 2016, following a fatal crash caused by Johnson in November.
On November 15, Johnson was driving along Interstate 70 near Junction City, Kansas, when his truck crossed the median and crashed head-on into a passenger vehicle. In all, three people were killed.
Immediately after the crash, a Kansas Highway Patrol drug recognition officer conducted field sobriety tests. Urine and blood samples were collected. The blood sample collected from Johnson tested positive for cannabinoids (marijuana) and phencyclidine (PCP).
In examining Johnson's records-of-duty-status for November 15, 2016, and in the days leading up to the crash, FMCSA investigators say Johnson was in violation of multiple federal hours-of-service regulation. Prior to the crash, records showed that Johnson had been on-duty and driving for a minimum of 21 hours, FMCSA says. In reviewing Johnson's records-of-duty-status covering the previous six months, 70 of 160 records were missing, and during that period, Johnson did not record any off-duty time.