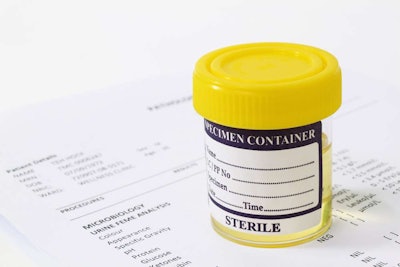 Some of the country's largest carriers have joined to file a request with the U.S. DOT to allow them to drug test drivers exclusively via hair sample, in lieu of the traditional and federally required urine sample test.
The carriers — J.B. Hunt, Schneider, Werner, Knight, Dupree Logistics and Maverick Transportation — argue hair testing is more reliable than urine tests in detecting prior drug use. It's an issue several of the carriers have pursued for years.
The coalition of carriers make up, along with a few other carriers, the Trucking Alliance, a carrier advocacy group formed in 2010. One of the Alliance's chief objectives is to reform driver drug testing protocol to have FMCSA recognize hair sample tests as valid drug tests. Currently, carriers who want to drug test drivers via hair sample must perform both tests — both the hair sample test and the urine analysis.
The carriers say the duplicate testing is expensive and unnecessary.
The Trucking Alliance petitioned FMCSA in October to immediately allow hair sample tests to satisfy federal drug testing requirements, as stipulated by the 2015 FAST Act. The FAST Act allows the agency to accept hair tests, but not until the Department of Health and Human Services establishes federal guidelines for hair sample tests. The FAST Act required HHS to develop the guidelines by Dec. 5, 2016. But the guidelines have not yet been produced.
"On this issue, the private sector is already far ahead of the public sector in utilizing the latest methods to detect drug users," said Lane Kidd, managing director of the Trucking Alliance, in the October-filed petition. "While we wait on HHS and FMCSA, we can possibly save lives with this exemption by keeping many hard drug users out of our trucks and off our highways."
FMCSA will begin collecting comments on the petition at the regulations.gov rulemaking portal Thursday. Search Docket No. FMCSA-2017-0002 to see the petition and file a comment.