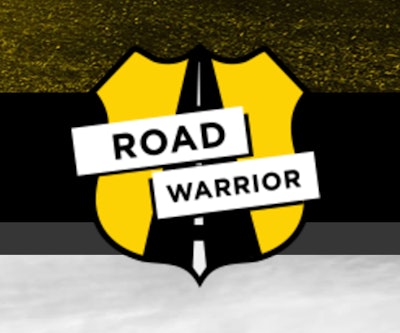 Three truck drivers have been named winners in Pilot Flying J for its annual Road Warriors program.
The online contest is used to recognize truckers "who demonstrate hard work, perseverance and passion" for the trucking industry.
The winner of the contest, Jacqueline Rocha of Acworth, Ga., will receive $10,000. The second place winner, Kevin Mailand of Lawrence, Kan., will receive $5,000, while the third place winner in the contest, Charles Johnson of Dubuque, Iowa, will receive $2,500.
Rocha, the grand prize winner, is an advocate for the industry, PFJ says, encouraging millennials and females to consider careers in trucking. She hopes to start a non-profit organization during her career that funds the costs associated with CDL school, particularly for young women looking to get into the industry. She is the first female Road Warrior winner in the contest's three-year history, PFJ says.
"More than anything, I'm incredibly humbled to join a great group of past Road Warrior winners," said Rocha. "I've met countless hardworking professional drivers over the course of my time behind the wheel, many of whom inspire me daily with their passion for this amazing industry. This award wouldn't be possible without the mentors who came before me to help shape my career."
Mailand is a second-generation long-haul trucker with more than 30 years as a trucker and more than 2 million safe driving miles. He was diagnosed with stage three esophageal cancer and underwent chemotherapy, radiation and major surgery, but still maintained his love for trucking.
Johnson earned third place in the contest for his 43 years of trucking experience in which he has been able to drive in all 50 states and all Canadian provinces. During his career, he has driven through Glacier National Park in the winter, driven for the U.S. Army and trained more than 500 other truckers, PFJ says.