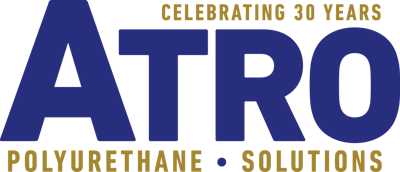 Atro Polyurethane Solutions announced a new micro-site officially launching February 28 that is designed to help heavy-duty truck mechanics, fleet owners and parts distributors identify and confirm proper replacement torque rods and bushings.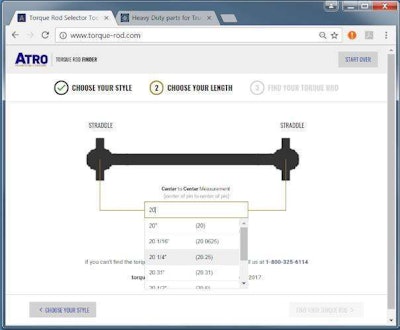 The Torque Rod Finder (Torque-Rod.com), designed by ATRO, enables customers with as few as three clicks to identify and select the proper parts from a comprehensive database of torque rods. Torque Rod Finder will save time by confirming the correct replacement part, improving customer service and ultimately getting trucks back on the road faster.
How it works: The online tool makes VIN-less parts identification easy and fast. Users simply select the bushing type and input the center-to-center measurement. Whether straddle, tapered or hollow bushings, or torque rod lengths 14 to 26 inches, Torque-Rod.com will locate the necessary rod.
Atro "sees Torque-rod.com as a solution," said Mark Sturmon, president and owner of Atro Engineered Systems. "We believe in saving our customers time, whether it's less downtime due to our exclusive Atro Polys or assisting our customers and distributors in finding the right part faster."