New products for the medium-duty and vocational-duty markets are being introduced at this week's NTEA Work Truck Show in Indianapolis. Overdrive sister site CCJ has full coverage of the event, which ends Friday.
Among the announcements: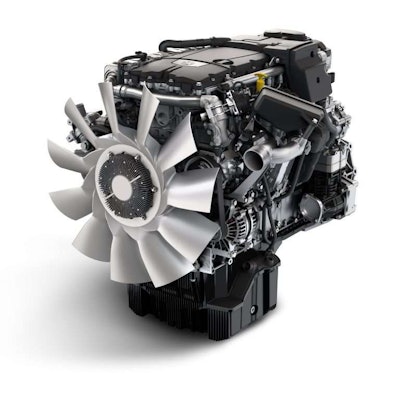 Detroit debuts new 7.7 liter engine
Detroit has unveiled its new DD8 medium-duty engine. The vocational 7.7 liter in-line six-cylinder diesel engine boasts a range of 260 hp to 350 hp and a torque range of 660 to 1050 lb. ft.
Vehicles equipped with the DD8 will also feature Detroit Connect Virtual Technician remote diagnostic service, which helps fleets make maintenance decisions.
Production of the DD8 is set to begin next February, and the engine targets a wide range of vocational applications including, utility/maintenance/repair service, pick-up and delivery, oil field, construction, logging, plow and dump, wrecking, refuse, fire/emergency and recreational vehicles.
Mack to expand telematics to legacy trucks
Mack Trucks will make available its telematics platform to about 50,000 legacy trucks not factory-equipped with GuardDog Connect.
After installing a small plug-and-play Geotab telematics device, the Mack Uptime Center can monitor the same critical vehicle codes as Mack's GuardDog Connect hardware.
Mack's GuardDog Connect service contact for legacy vehicles, which includes the Geotab vehicle tracking device, will be available for order through Mack dealers May 1.
Allison Transmission updates FuelSense platform to improve fuel efficiency
Allison Transmission announced the addition of DynActive Shifting to its FuelSense 2.0 package.
Through a set of software enhancements, FuelSense 2.0 uses DynActive Shifting to provide an infinitely variable combination of shift points, and uses a learning algorithm to continuously balance fuel economy and performance while delivering up to 6 percent more fuel savings above the company's original FuelSense software launched three years ago.
Available in three packages, FuelSense 2.0 allows fleets to optimize fuel economy and performance to their specific needs.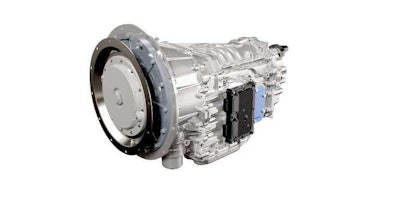 Eaton boosts Procision 7-speed transmissions
Eaton is adding to its horsepower and Gross Vehicle Weight (GVW) ratings for the company's fuel efficient, dual clutch Procision 7-speed transmissions.
Horsepower ratings jumped from 260 to 300, with maximum GVW ratings increased to 35,000 pounds on air brake-equipped vehicles and 33,000 pounds on Park Pawl-equipped vehicles.
Daimler predicts 10 mpg to be 'new normal'
Phase 2 of the Greenhouse Gas regulations will lead to fuel economy in excess of 10 – or even 11 – miles per gallon, said Wilfried Achenbach at the Green Truck Summit. Achenbach is senior vice president of engineering and technology for Daimler Trucks North America.
"In the future, 10 miles per gallon will become the new normal," he said, "and I don't think we need to wait the 10 years. I believe it will happen much sooner."
Unlike previous GHG regulations, which mostly sought to reduce emissions to near-zero levels, Phase 2 looks to improve the efficiency of the combination unit. Changing propulsion methods to a "cleaner burning" source isn't the low-hanging fruit many people believe it to be.
"It doesn't make any sense to go to electricity," Achenbach says, noting the coal used to generate the electric power needed to charge a truck's battery bank. Green energy aside, while both the cost and weight associated with batteries have fallen, they're still not comparable with diesel. For 600 miles of driving, a truck would need a battery pack weighing 11,022 lbs. that costs $156,239. Compare that to a diesel tank that weighs 840 lbs. and costs $1,162.
Autonomy could also lead to some measurable efficiency improvements, but Achenbach says he's not bullish on fully autonomous trucks in the near future. He says significant infrastructure improvements are still needed, including vehicle-to-vehicle communications, better mapping and higher resolution GPS data that would maximize safety for fully autonomous trucks.