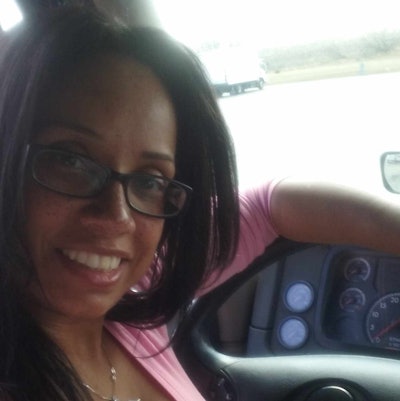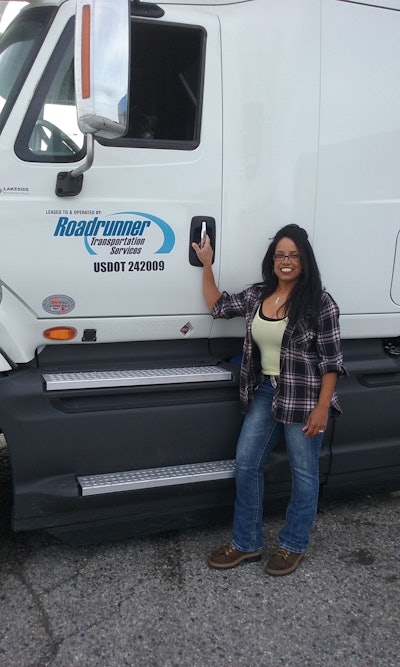 Gretchel Ramos, one of this year's 10 Overdrive's Most Beautiful finalists, has always been independent and able to focus on any task at hand without constant supervision. Four years ago, she was ending a long-term relationship and looking for a move and career change. "I decided to drive truck to make more money and have more independence, the opportunity to be able to have more freedom," she says.
Now based in McMinnville, Tennessee, she's a lease operator for Roadrunner Transportation, hauling windows, blinds and car seats. Her ultimate goal is to own a few trucks. "If it's a larger fleet, you kind of lose touch," she says. "I'd like to do an all-female trucking company. I feel women take better care of their equipment than men. We're a little calmer … and we just fuss a little more about getting stuff done I just think it's in our nature."
Owning her trucks and hiring other drivers would also help her lead others toward trucking. "I would like to inspire some people, maybe some women who are lacking confidence," she says.
Being a female driver is a beautiful thing, she says. "We're out there letting [young girls] know you can do anything you want, regardless of any stereotypical standards. I love who I am and what I do and hope to inspire other women to get behind the wheel and become part of this great foundation."
[gthr size="5″][/gthr]
This is the third of 10 stories about this year's finalists. Check back throughout March for the rest. The winner will be announced in April and presented at The Great American Trucking Show in Dallas, Aug. 24-26.