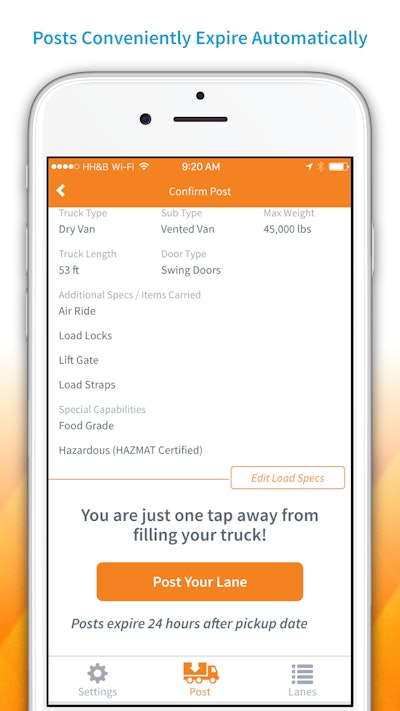 Tech startup Haulhound announced Friday it has added instant freight matching to its platform, as well as quick pay options and lane alerts for shippers. The company announced the new features at the Mid-America Trucking Show in Louisville, Kentucky.
HaulHound launched in August as an app- and web-based platform designed for carriers to upload their information and for shippers to search for capacity. The app is geared toward smaller carriers and owner-operators, the company says.
The new instant freight matching system allows owner-operators to see a list of available loads matching their information — like equipment type, preferred lanes and preferred rates — as soon as they enter it, says HaulHoud co-founder Andy Kim.
HaulHound is free for carriers and shippers, as the system is supported by advertisements and partnerships, says Kim.
In addition to the instant freight matching feature, HaulHound has added so-called quick pay options via a partnership with Express Freight Finance. The options allow owner-operators to get paid quicker than before the update, the company says.
The new lane alerts feature notifies shippers when a carrier is available to move a load at a pre-determined rate, a feature meant to save time for all parties involved.
HaulHound reps say the system's goal is to cut deadhead miles industry-wide as a means to boost revenue for carriers and aid shippers in finding available capacity.