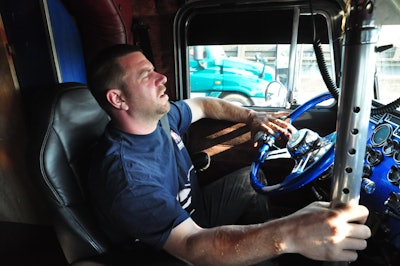 The driver turnover rate at large truckload fleets fell to its lowest point since 2011 in the fourth quarter of 2016, according to the American Trucking Associations' quarterly turnover report. The turnover rate at large fleets, those with more than $30 million in annual revenue, fell 16 points to 71 percent in 2016's final three months.
ATA Chief Economist Bob Costello cites the year's choppy freight environment for the dip in turnover rates. "As inventory levels throughout the supply chain are drawn down to more normal levels, and freight volumes recover, we should see turnover rise along with concerns about the driver shortage," he says.
The turnover rate fell on a quarterly basis in all four quarters last year.
The turnover rate at small carriers, those with less than $30 million in annual revenue, also fell 16 points in the quarter, to 64 percent. Turnover at less-than-truckload fleets was just 8 percent in the quarter.